The Kennesaw 6 mile round trip hike will start at 7:45 AM, so please plan on meeting at 7:40 AM to sign in - plz don't be a turkey and show up late :)
- Optional Starbucks afterwards - 'fat free' -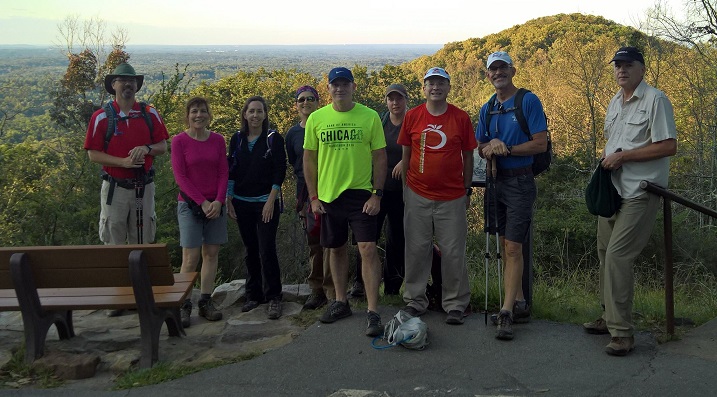 You can either park at the new visitor parking lot on old US Hwy 41 or in the main visitor's center parking lot. Allow a few minutes to walk from old US 41 parking lot to the visitor's center if you park there.
We will meet at the visitor's center just outside for sign-in. We will hike the 1.2 miles to the 1808 ft. top of Kennesaw Mountain. From there, we will head across Little Kennesaw Mountain, cross Burnt Hickory Road for a short rest break, then head back over Little and Big Kennesaw Mountains to the visitor center. You set your own pace and speed!

A fun and enjoyable hike is the name of the game today!
Reminder: If you're a Garmin user, please join our 'Atlanta Outdoor Club (AOC) Garmin Users' group to connect with other AOC Garmin users and track your activity. Join us at: https://connect.garmin.com/modern/group/2255568


- Please note the directions below.