Notice: This web page is designed so that you can only put yourself on the waiting list. Once we verify that you satisfy the registration requirements we will move you to the list of participants. See registration requirements below.
Cinque Terre is a national park on the coast of Italian Riviera. Each one of the five villages has its own charm. This is a UNESCO World Heritage Site.You will experience dramatic coastlines. We will hike through Olive groves, vineyards and lemon trees. The area is known for the best pesto in the world. There are trails, train and boats that connect the villages. The closest airport is Milan. Take the train to Monterosso al Mare. We will make Monterosso our base.
Day 1: Get settled into Hotel or Airbnb. We will do an urban hike to explore Monterosso. There is a small beach and many restaurants in this village. Our day will include a visit to Church of San Francesco- Capuchin Friars Monastery. We will also hike to Torre Aurora medieval Tower. We will experience spectacular views of the coastline.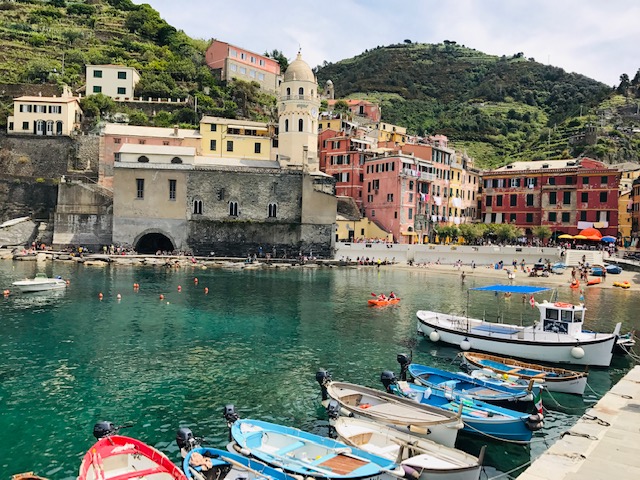 Day 2: our journey will begin on the footpath from Monterosso to Vernazza. This path has some hills and can be rocky. The trail is about 2.5 miles. We will gain about 550 feet. It willtake about 2 hours. We will have the opportunity to stop for photos. After a leisurely visit to Vernazza we will ht the trails again or take the train to Corniglia depending on weather and time. We will take train back to Monterosso after a full day of exploring these two cities.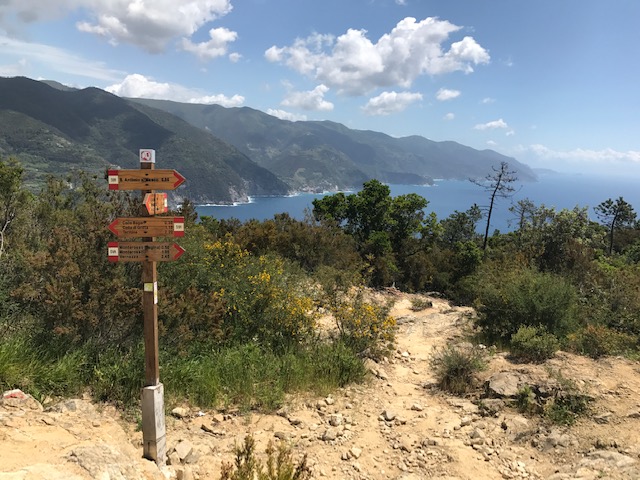 Day 3: Take the train from Monterosso to Levanto. We will then hike a spectacular trail along the coastline. The hike will be about 4.2 miles. There is an area on the trail with a steep decent and rocks. It is a D3 for sure. The hike should take about 3 hours with photo stops. The afternoon is free to explore. We could possibly take a boat tour depending on Weather.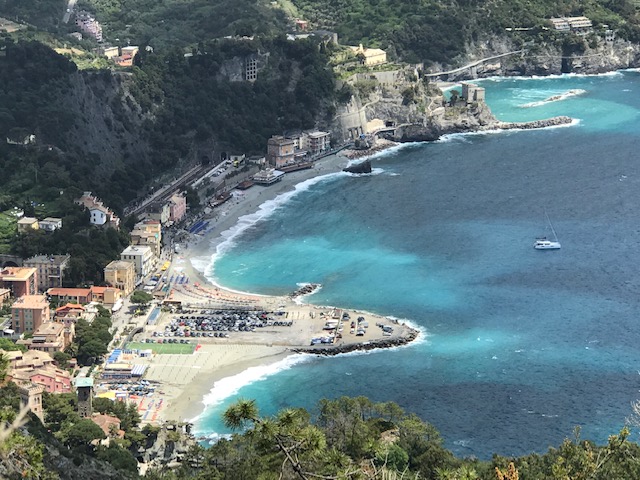 Day 4 : Explore the villages of Riomaggiore and Manarola in the morning. We will most likely take the train to these villages for an urban hike
There is a Lemon Festival in Monterosso. We will take the afternoon to enjoy this festival.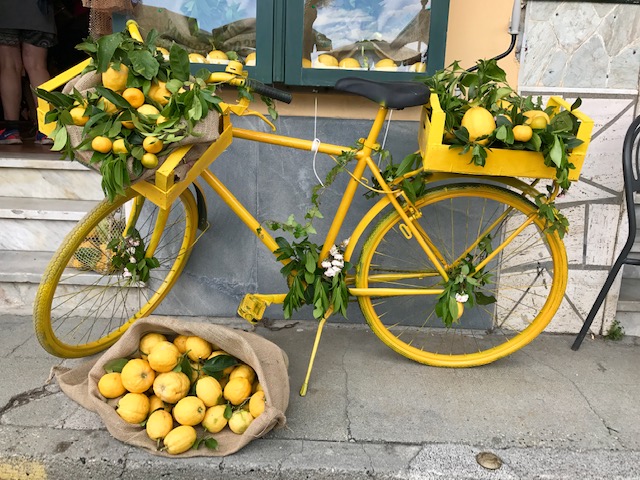 Day 5: Say goodbye to Monterosso and take the train in the am to Camogli. Check into an Airbnb or Hotel. Explore Camogli and surrounding area.
Day 6: Hike The seaside Path of Camogli to Fruttuoso. Thanks Ron Walker for reccomending this trail. After about 30 minutes on this trail we will reach San Rocco Church for a spectacular view. San Fruttuoso has a Medieval Abbey and spectacular beaches. Bring your swimmsuit and a towel. The hike should take about 2 1/2 hours depending on Photo stops. We will have lunch then take a ferry back to Hotel.
Day 7: Say goodbye to the beautiful Italian Liguria.