There are 20+ miles of trails that had 2,356,401 visitors in 2020 even with the park closed for about 8 weeks due to the pandemic. If you have not taken part in this event before you will be able to look back at what we have accomplished knowing you have contributed the trails at KMNBP better for those hiking them.
This workday will be part of National Public Lands Day.
We will be working on the Environmental Loop performing needed maintenance to minimize water flow on the trail. The rains we have had over the last two months have created several problems. This is basically adding or repairing berms and removing debris from the drainage areas or we may be building a turnpike over a muddy area preventing hikers from walking though mud.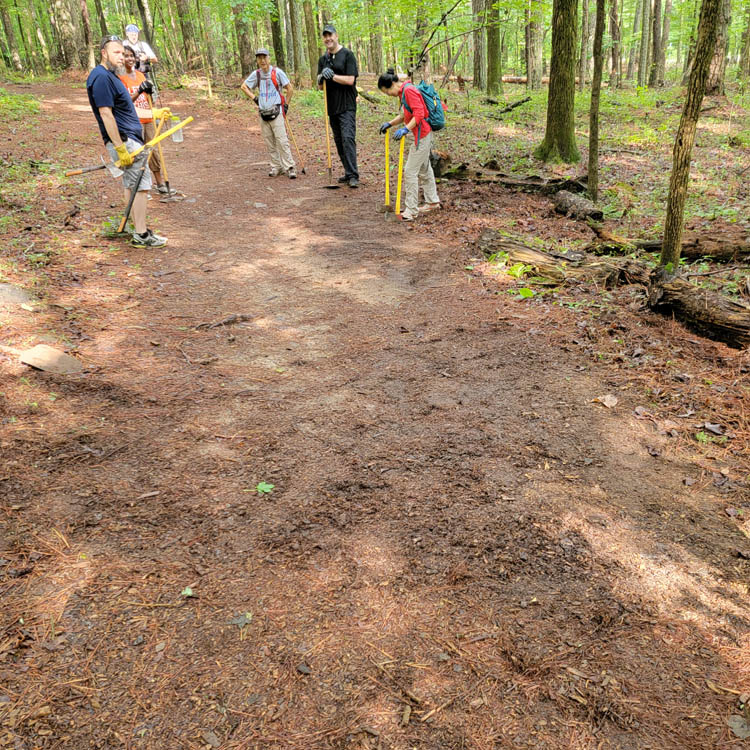 VOLUNTEER!! YOUR PARK NEEDS YOU!!
We will stay together working as a group as much as possible & follow the instructions of our Crew Leader(s) of which you will be assigned to my group. We will learn the procedures of how to make our trails better for today & for the future.