Sun, Jul 31 2016 - Standing Indian (View Original Event Details)



| | | |
| --- | --- | --- |
| Trip Leader(s): | | Ann, Ralph Howard |
| Participants: | | Ann, Ralph Howard, Paresh, Marion, Emily, Andreea B, Hugh Baker |



Write Up:
We had a great time exploring two trails up Standing Indian that we had never hiked before with a fine group of fellow adventurers. We summited the mountain on the Lower Ridge Trail from the Standing Indian Campground, gaining over 2500 feet on the 4.2 mile trail. We followed the AT for abount 2 miles, stopping midway at the Standing Indian Shelter for our lunch. We then decended on the Kimsey Creek Trail back to the campground. We were all taken aback by the beauty of this trail as it followed the creek with waterfalls, cascades, and easy water crossings. The girls had fun soaking their feet in the creek at the outskirts of the campground. The hike was on the easy end of a D5, with an elevation gain of around 2600 feet and a distance of 10.4 miles.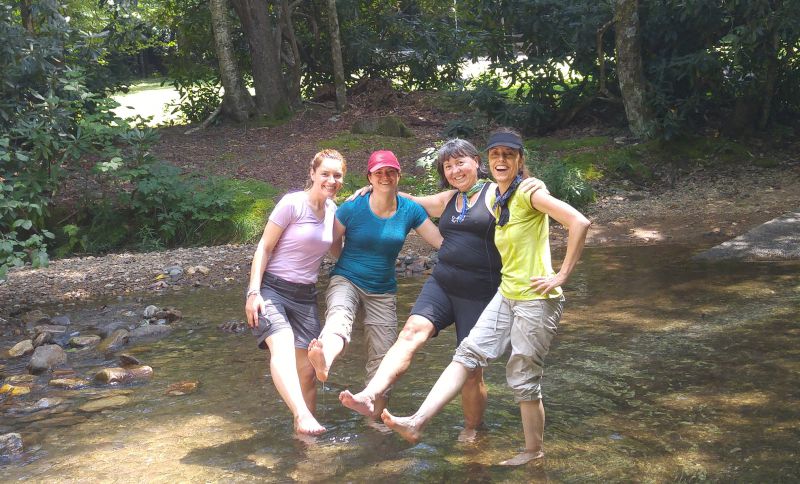 ---