Sat, Feb 11 2017 - Warwoman Dell / Pinnacle Knob / Courthouse Gap (View Original Event Details)



| | | |
| --- | --- | --- |
| Trip Leader(s): | | Dorothea, Kristi |
| Participants: | | Dorothea, Kristi, Sunae, Silvia, Joyce B., George Foote, Andrew, Linda Jones, Jim "210" Tuten, Rachel L |



Write Up:
Everyone showed up ahead of time and we got an early start. It was unusually hot, given it was February; we hiked in T-shirts and carried our warm clothes in our packs. We were particularly interested to see how the Forest Service had rerouted the trail to the top of Pinnacle Knob. They strung the trail back and forth around three sides of the mountain, crossing the old trail three times, thereby making the ascent very comfortable. A big thanks to them. The winter woods were park-like and transparent along the stretch of trail near the top, so we did some offtrail exploring. The weather being so hot, it was clearly a beer day, so after the hike five of us stayed for an early supper and some pretty interesting conversation!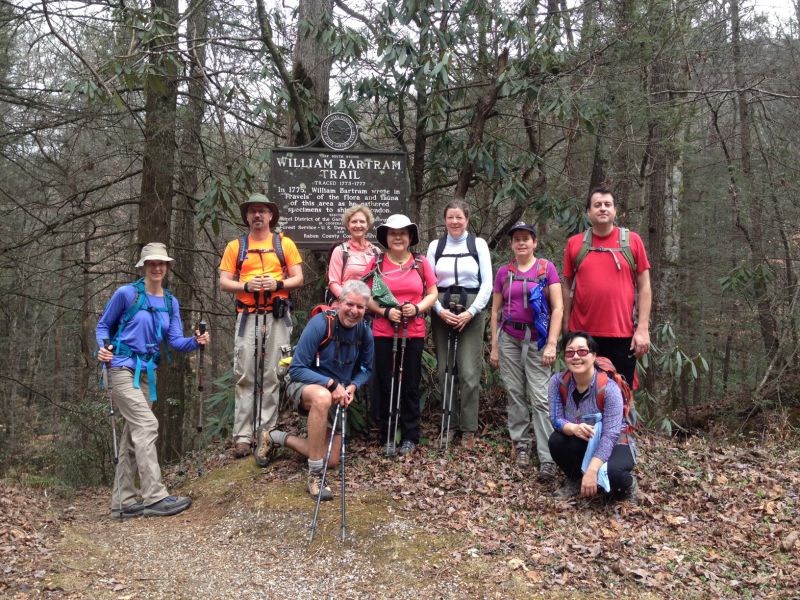 ---