Sun, Aug 27 2017 - Yellow Mountain Fire Tower (View Original Event Details)



| | | |
| --- | --- | --- |
| Trip Leader(s): | | Aaron, Lisa |
| Participants: | | Lisa, Aaron, Gail, SusanF, Mike S, Gary, Charles, Suhas, Paresh, mark mattke, Ryan, John |






Click for Album
Write Up:
We enjoyed our excursion to the top of Yellow Mountain for lunch in the shadow of the historic fire tower. To get there, we first had to climb up and over Cole Mountain and Shortoff Mountain then around Goat Knob. We also got a couple of bonus miles: a recent trail re-route stretched our trip to 12.6 miles from the advertised 10.2. Nobody was complaining, though, especially when we emerged from the thick canopy to drink in the incredible vistas from the clearing around the tower. Unfortunately we did encounter a huge hornets' nest. One of the trip leaders took one for the team - took two for the team actually with a couple of nasty stings.
We capped off the day with Mexican food and frosty beverages on the way home. All in all, a fantastic day with perfect weather, gorgeous wilderness, and a motley crew of outstanding hikers.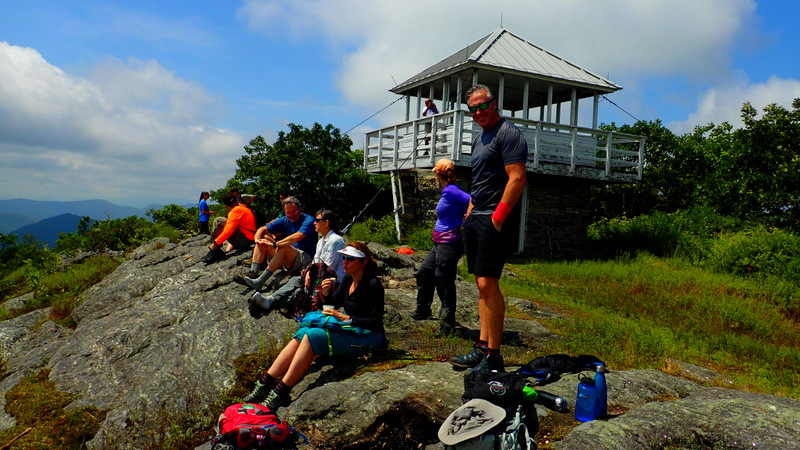 ---