Fri, Sep 1 2017 - Kennesaw Mt. NBP - Noses Creek and Hardage Mill Trails (View Original Event Details)



| | | |
| --- | --- | --- |
| Trip Leader(s): | | Holt Ward |
| Participants: | | Holt Ward, Shirley N, Beverly H, Liz P, Karen, Milt K, Doug, Linda H, Sharon C., DavidV |



Write Up:
What a great hike for the hardy 10 hikers who made it to Kennesaw Mountain National Battlefield Park for a hike of the Noses Creek and Hardage Trails. All of us were a bit worried as it was raining monsoon style as we all made our to the trail head at Burnt Hickory. But as luck would have it, the skies parted 10 minutes before we started our hike and blue skies emerged. A nice breeze kept the hike very comfortable as the sun warmed us up. Since the trails were still wet, we attacked Pidgeon Hill first and then proceeded the rest of the way out and back on the Noses and Hardage loops. 5 miles and a little less than 2 hours later, we were finished with today's hike.
Holt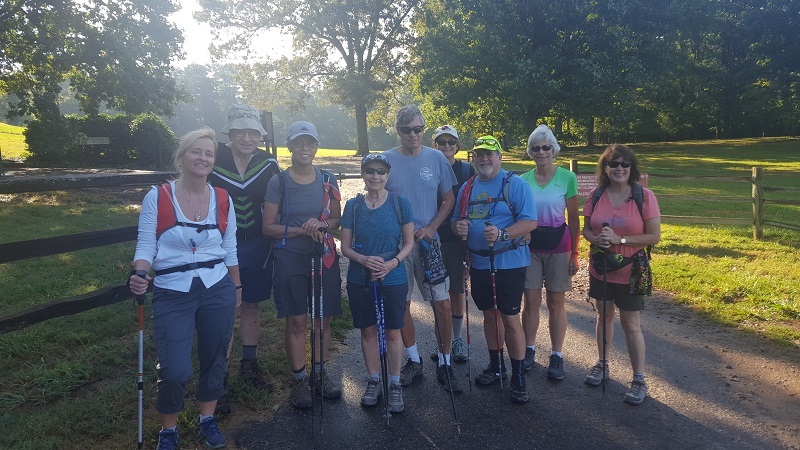 ---