Fri, Sep 22 2017 - Friday Morning at Red Top Mountain State Park (View Original Event Details)



| | | |
| --- | --- | --- |
| Trip Leader(s): | | Holt Ward |
| Participants: | | Holt Ward, Liz P, Vera N, Shirley N, Bruce P, Doug, Coley, Annette M, Linda H, Peggy Gillen, Willard, Kris |



Write Up:
What a great group we had for our Friday morning hike at Red Top Mountain State Park. The weather was agreeable and although it was starting to get a bit warm by the time we finished, we were under tree cover for most of the hike which helped us keep cool. During our hike we found two great places off the main trail where we were able to get very close to Lake Allatoona where we enjoyed fantastic views of the lake.
We had a fairly experienced group of hikers on our hike today so we were able to notch up the pace a bit and covered the 5.3 miles of our hike in right at 2 hours as planned. A special welcome to Peggy, Kris and Willard, our three hikers today on their very first AOC events. Welcome and we look forward to seeing you on future AOC hikes.
Holt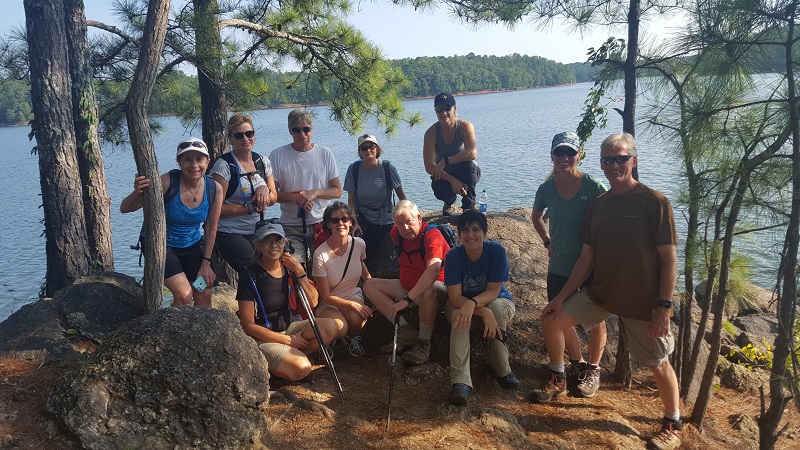 ---