Thu, Mar 22 2018 - Last Minute After Work Paddle on the Hooch (View Original Event Details)



| | | |
| --- | --- | --- |
| Trip Leader(s): | | Horhay |
| Participants: | | Horhay, Dr. Dan Batchelor |



Write Up: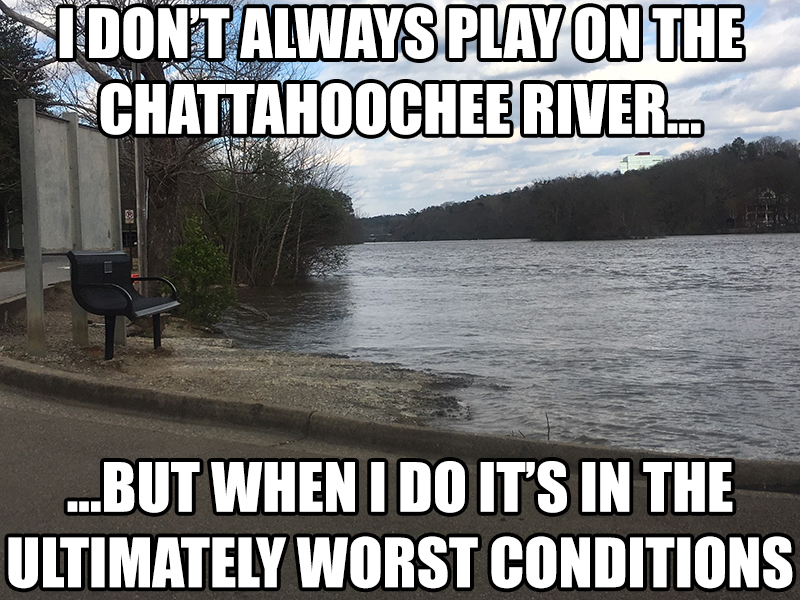 #PaddlesUP kiddos! Well we paddled up river which gave a nice 15-25mph tail wind...it's not too often your cap gets blown off from the back, but it alomst happened a few times on the 22nd!
We got a great chance to get WAY up on the Big Creek inlet (or Vickery Creek as it's known in Roswell). We did not quite make it to the Covered Bridge, but we made it up to the second pipeline before bottoming out too much and having to turn around for Charlie's CNC Riverwalk event. We turned around in an amazing current and into the wind as we paddled back to Azalea boat ramp...but <10 minutes we were back. If you have a water craft I'd seriously suggest getting out on the Hootch right now, the HIGH water levels have revealed many openings that are usually dried up and/or impossible to explore....more to come - and soon!
---