Fri, Dec 13 2019 - Kennesaw Mountain - 6 miles (View Original Event Details)



| | | |
| --- | --- | --- |
| Trip Leader(s): | | Tricia S., Gary 'L' |
| Participants: | | Tricia S., Gary 'L', Jorge S, Randall Granier |



Write Up:
Four "water resistant" hikers hiked the 6.1 miles in less than 2.5 hours of moving time despite the rain and wet surfaces. The ocassion was a nice opportunity to test our rain gear and layers to see what we need to be ready for wet 40 degree weather as the winter hiking season approaches. We learned that dishwashing gloves appear to work better as an insulator than regular gloves under the conditions and they certainly brighten a dull rain outfit! A historian took our group photo and shared Kennesaw's WWI history. Yes, WWI. It seems that the park was used for artillery practice and a poor aim overshot the mountain and made 4 civilians casualites of WWI. In a surprising twist, the artillery leader went on to become a general before WWI ended.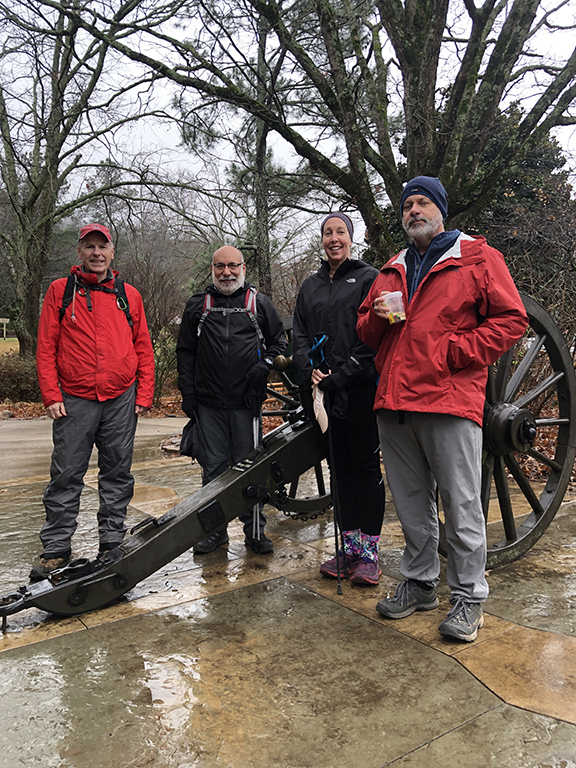 ---