Tue, Feb 22 2022 - A Saunter Through Simpsonwood - Beginners Welcome! (View Original Event Details)



| | | |
| --- | --- | --- |
| Trip Leader(s): | | Lisa L, Joyce T. |
| Participants: | | Joyce T., Lisa L, Shirley W, Lee W, Pina R, Mildred, Brian S, Rebecca F, Dolores H, Barb, Barbara S |






Click for Album
Write Up:
We had a wonderful hike in Simpsonwood this morning with 11 hikers. The overnight rain made the trail wet and muddy in a few areas but nothing too bad. When we started out, we saw several groups of deer almost immediately. We made our way down to the Chattahoochee and walked along the bank all the way from the north end to the south end of the park.
We walked along some beautiful, peaceful streams and eventually completed our loop and made our way back to the parking lot.
Thanks to Joyce for being my co-lead as I train to become a trip leader. Also, thanks to Joyce and Lee for all the photos.
Below are the group shots we took just before we started out. See the album for more wonderful photos.
Thanks to everyone who joined us.
Lisa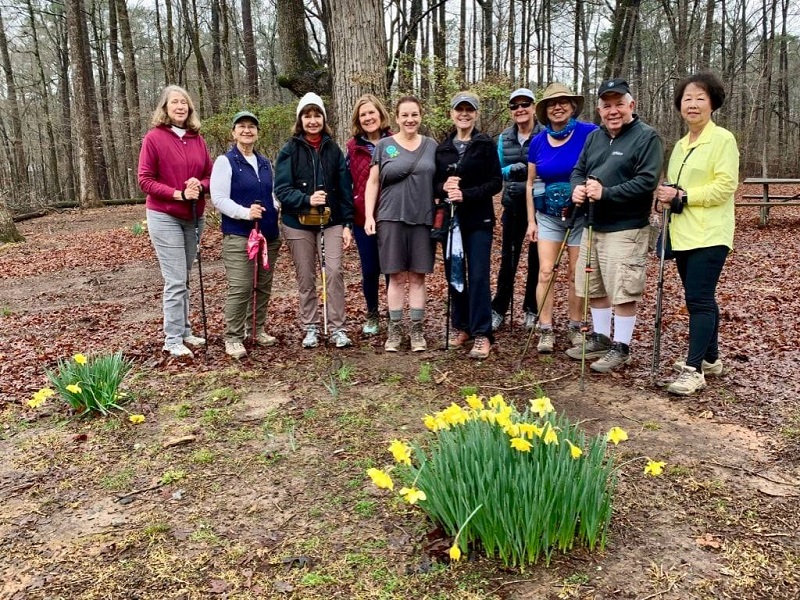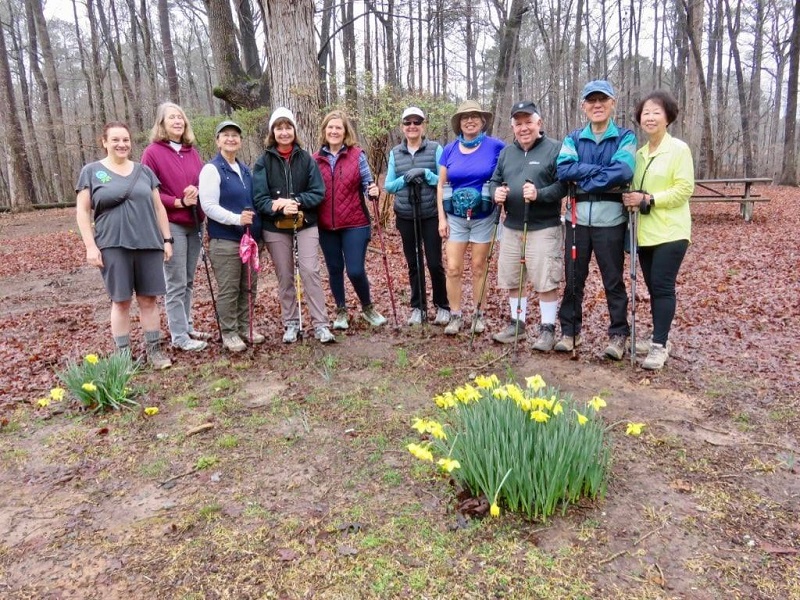 ---