Sat, Apr 23 2022 - Sweetwater Creek... W-B-G-R-Y-O-B = 12 Miles (View Original Event Details)



| | | |
| --- | --- | --- |
| Trip Leader(s): | | Joyce B., Lisa |
| Participants: | | Lisa, Joyce B., DavidV, Jeff G, Bonnie Bobbitt, Jean, Mark K, Teresa Shen |



Write Up:
It was a beautiful day with a hint of summer at Sweetwater today. The W-B-G-R-Y-O-B hike dropped the G (green) when I took a left when I should have gone straight. However, since this took us all for a second pass by my favorite stretch of the park that runs along the creek just past Jack's Lake, I think that qualifies as a Freudian turn. We got 12.5 miles of hiking in with about 1400-1500 elevation (our devices never agree). Thanks to all the happy hikers today for making this a fantastic first co-lead.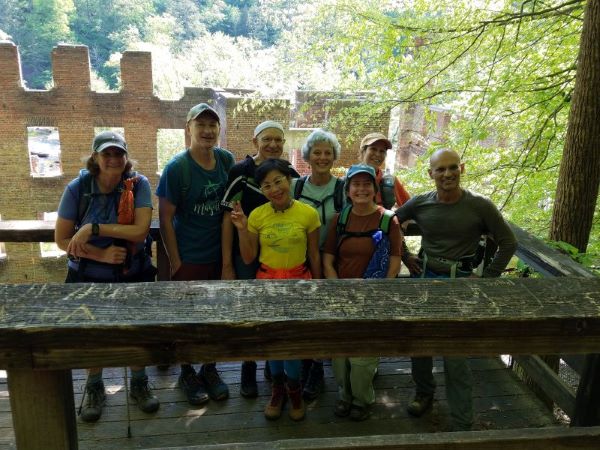 ---