Sat, May 7 2022 - Hiking and a Forest Bath Around Stone Mountain (View Original Event Details)



| | | |
| --- | --- | --- |
| Trip Leader(s): | | Eva, Joyce B. |
| Participants: | | Eva, Joyce B., Katherine M, Lynne, DavidV, Patti W, Tom, Kian, Joanna B |



Write Up:
Our group of 9 hikers was a little surprised to be so chilly as we gathered this morning - though of course we warmed up quickly enough when we began hiking. We had our usual conversations until we reached the Songbird Habitat Trail. We paused our conversations for our forest bath. We slowed our pace to truly see, hear and smell the forest around us. We slowed down further and stopped briefly to admire a family of deer (who also stopped to look at us). We continued on to the meadow trail that was ablaze with beautiful yellow daisies (see Eva's picture below). After exiting the songbird habitat, we continued around the mountain, also taking in the Kings Trail, to return to our starting point. This was definitely a D2++ at 8 miles. A warm welcome to Joanna, who joined us for her second AOC hike. Hearty thanks to Eva for co-leading with me. And a star to David for going the extra half-mile. Joyce B.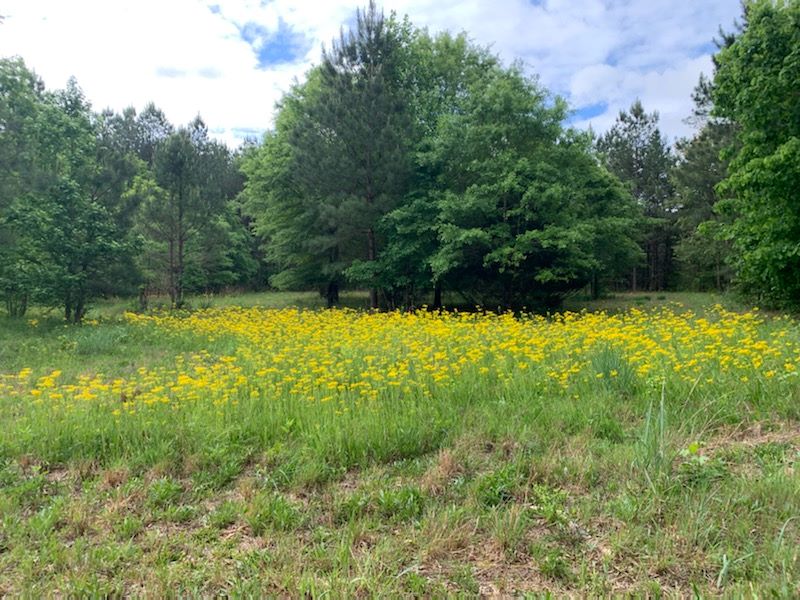 ---