Mon, Feb 13 2023 - Big Creek Greenway in the Winter (View Original Event Details)



| | | |
| --- | --- | --- |
| Trip Leader(s): | | Horhay |
| Participants: | | Horhay, Glenn A, Tom, Connie, Colin S, Sarah |



Write Up:
With spring-like weather it sure is great being able to get out before sunset! We got a great ride in and celebrated with some Polish bakery delights!! Connie B (bless you!!!!) stopped at world-famous Grand Bakery in Larryville for a box of Kolachki cookies for a post-ride dessert!! The cop in the parking lot was suspect when he saw all the white powder all over our faces like a scene from Scarface...but he drove on...LOL!
Somehow I ended up with 28 miles...but it went by so quickly it hardly felt like a workout! Time for some strecthing and PowerPlate action so I don't lock up in the middle of the night - until Fat Tuesday...keep the rubber side DOWN!
Cheers!
Horhay ;)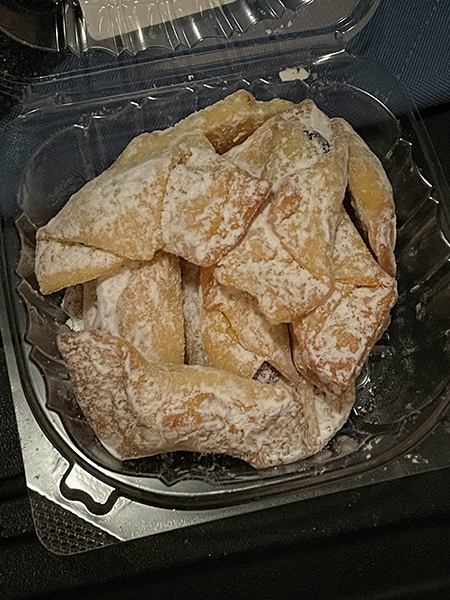 Kolachki Cookies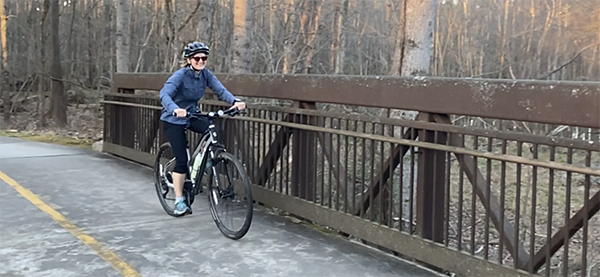 Sarah P.
Tom chasing Connie back to the car for cookies!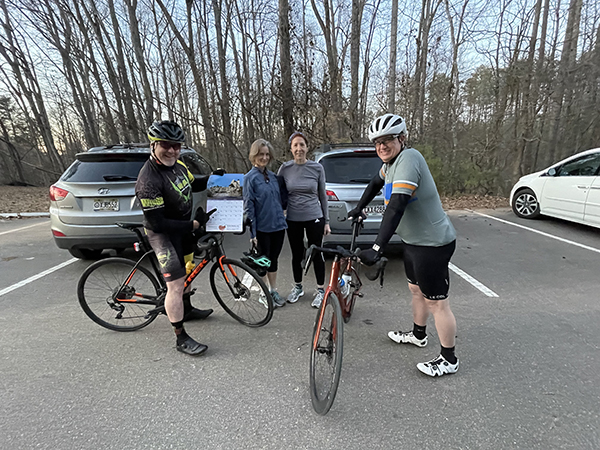 We all got 2023 Calendars from Poland
(with gorgeous photos and recipes)
---