Wed, Mar 20 2013 - Beginner's Hike at Murphy Candler Park Nature Trail (View Original Event Details)



| | | |
| --- | --- | --- |
| Trip Leader(s): | | Libby G, Lisa |
| Participants: | | Libby G, Lisa, Sunae, Lyle, Elsie Santway, Divya N |



Write Up:
What a nice hike at Murphy Candler Park this afternoon. We had a total of 6 hikers. Some were beginners and some were more advanced. Everyone went around the lake twice. The trail was in excellent shape and seems to be very well maintained. There were tons of dogs out, some on leashes and others not...but Sunae and Divya handled the four-legged trail blazers without skipping a beat. Elise is a backpacker and offered some interesting and good ideas to the group. Lyle was our leading man. Sunae is always a nice addition to any hike. Thanks to Lisa for being an awesome co-lead...even exhibiting what not to wear on a hike (all cotton - jeans, cotton socks, cotton shirt, and tennis shoes)...but she did show off her new Camelback water bottle. Hope to see everyone back on the trails again soon. Hike well done.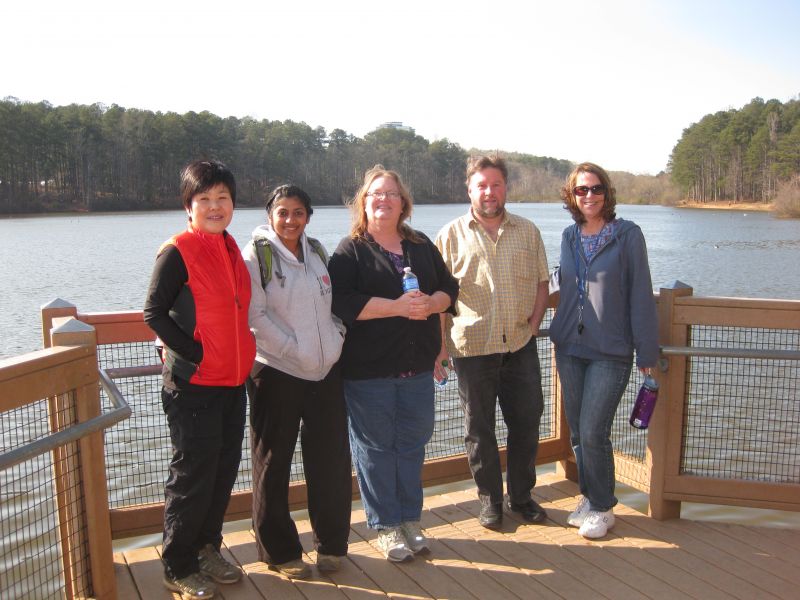 ---