Sun, Mar 10 2013 - Where? Whitewater Creek (East Palisades) What? Hiking and some easy scambling (View Original Event Details)



| | | |
| --- | --- | --- |
| Trip Leader(s): | | Bill S, Lemmy |
| Participants: | | Lemmy, Tracy M, Kelli P., Bill S, Bert H, Jim Martin, Bill, Stan, Lysa, Teri, Alison Rhodes, Linda, Kristi, Sylvie V, Gary Hubert |






Click for Album
Write Up:
What an awesome hike with some awesome AOC friends. The weather was easy and so was the scrambling — Whitewater Creek Hike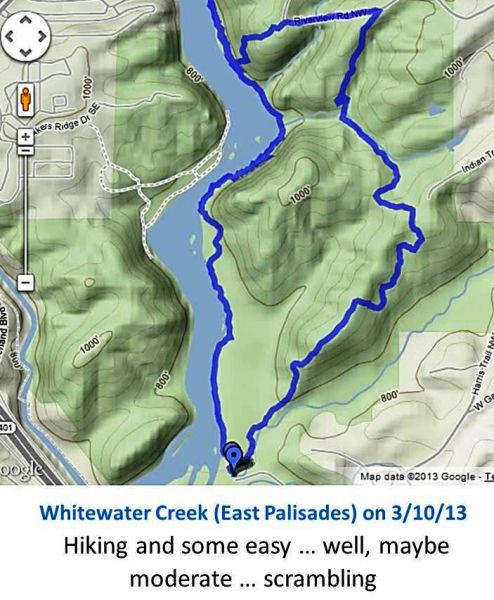 Thanks for joining me and my co-lead Bil, my cliff scamble expert Gary, as well as the deputy cliff scamble expert Jim, and last but not least Kristi who is a great trip leader and a great sports.
Let's do it again ... Vickery Creek Scrable anyone?
Lemmy
---