Sun, Mar 31 2013 - Stone Mountain - Cherokee Trail (View Original Event Details)



| | | |
| --- | --- | --- |
| Trip Leader(s): | | Libby G, Sharon H |
| Participants: | | Libby G, Juan Villalobos, Merrilee H, DonW, Dr. Barbara, Harry Keller, Sharon H, Joyce T. |



Write Up:
After having 17 people registered for this hike, it came down to 8 brave hikers. Rain, rain, and more rain started right at 3 pm, but once everyone put on rain gear, the sky cleared and no more rain for the rest of the day. An awesome Easter treat. Juan took photos along the way. Merrilee had Mik and she was all suited up for the rain. Dr. Barbara was practicing carrying a heavy backpack. Don and Harry increased our D2 hike to more of a D2.5 or maybe that was Joyce that got our feet going a bit faster to outpace any more rain. And Sharon and I enjoyed the group and the hike...so thanks for coming out. Hope to see everyone again soon on the trails.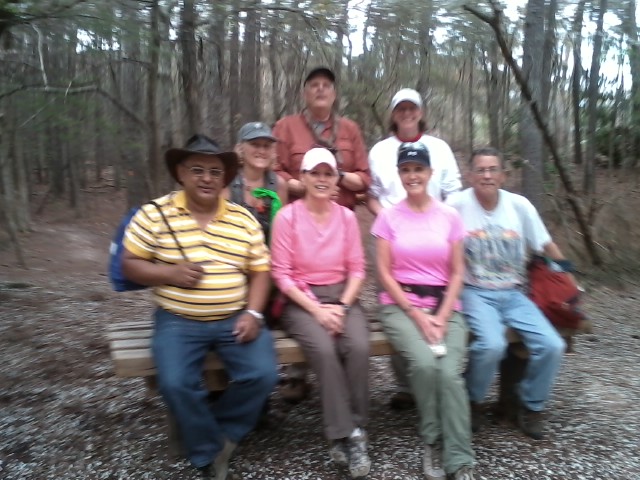 ---