VOLUNTEER!! YOUR PARK NEEDS YOU!!
Let's show some love for the trails we so love to hike & enjoy!!!

Register here with the AOC & also pre -register at http://vols.pt/ePEkfb.
Arrive by 8:15 am to allow time for sign-in, socializing, introductions, getting your gloves & equipment.

This is the write-up by the Kennesaw Mountain Trail Club:
Work Plan October 14th, 2017 Trail Day
8:30 AM concludes by 1 PM
This work day will take place on the Kolb Farm Trails & along John Ward Creek.
Please

park in the field near the Kolb Farmhouse

parking area. The work zone is only a short walk away and we plan to finish up between 12 – 1:00 PM.(See the map below)
Activities usually include the use of shovels, rakes, picks and other tools to fix erosion problems. Please do not wear open-toed shoes. Long pants are recommended but also consider the heat.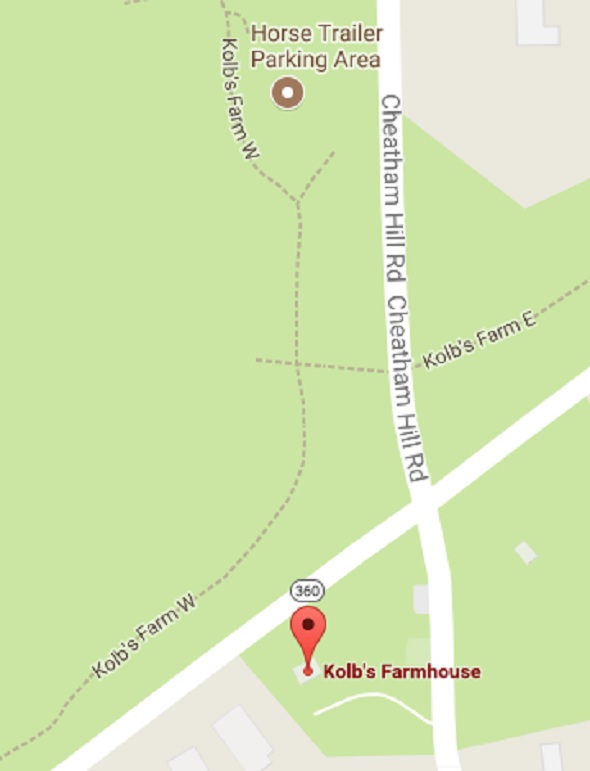 _____________________________________________________________________

Please dress for work, bring work gloves (we have used work gloves for day use) and be prepared to hike to and from the work site.

All tools, material and equipment are provided. KMTC has used gloves for your use during work (may choose to b
ring own), we also provide water and snacks.


VOLUNTEER!! YOUR PARK NEEDS YOU!!
We're looking forward to a safe and productive Trail Day.
Thank you for your participation and support!!
Volunteers should wear work clothes and comfortable closed toed shoes.

I hope you can join me for a fun hike around the Cheatham Hill / Kolb Farm Loop at 2:00 pm.