Spring Scenic Siler Bald / Appalachian Trail Hike
&
360 Degree View @ The Top

What better way to spend a Spring Day than at the top of Siler Bald!
There are many scenic vistas on the Appalachian Trail within a couple hours driving time of Atlanta, but perhaps none more so than Siler Bald.
With a summit of 5,216 feet, Siler Bald offers a sweeping 360 degree view of the surrounding valleys and rolling hills.
While there is almost 1500 feet in elevation gain, most of it is fairly gradual over four miles.
The total hiking distance will be a gentle 9.4 miles.
We'll plan to have a snack break at the top of the bald and enjoy the views and soak in the sun.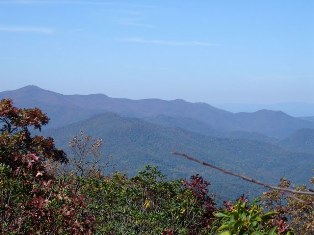 NOTES:
1. Be sure to take your camera or camera phone - excellent place to take photos at the top of Siler Bald!
2. Itinerary is subject to change at the discretion of the trip leader(s)
Reminder: If you're a Garmin user, please join our 'Atlanta Outdoor Club (AOC) Garmin Users' group to connect with other AOC Garmin users and track your activity. Join us at: https://connect.garmin.com/modern/group/2255568