Yes, another Kennesaw Mountain Trail Work Day. And yes, it is on a weekend with two other voluteer events. Why chose this one? As you can see in the two pictures we will be repairing the trails we all hike. There are 20+ miles of trails that had over 2.5 million visitors in 2018 per the The Atlanta Journal-Constitution. If you have not taken part in this event before you will be able to look back at what we have accomphished knowing you have contributed the trails at Kennesaw Mountian better for those hiking them.
The plan is to continue repairs to the Noses Creek road/trail, consisting of touch-up north of the creek and new work south of the creek. It is ok for hikers but in bad shape for maintenance trucks/trailers and law enforcement and emergency vehicles. We've made great progress north of the creek. During work, we will have to be aware of hikers for safety reasons.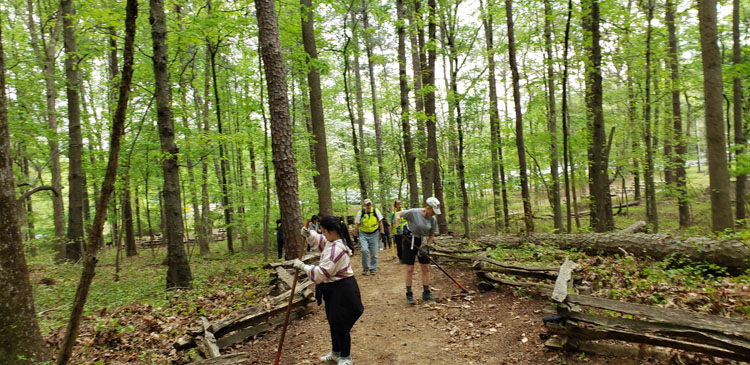 VOLUNTEER!! YOUR PARK NEEDS YOU!!

Thanks,
Donald Olds President
Bill Gurry Acting Trails Director
Kennesaw Mountain Trail Club
We will stay together working as a group & follow the instructions of our Crew Leader(s). We will learn the procedures of how to make our trails better for today & for the future.