Saddle up and gear up for an urban assault ride that starts at Riverside Park (the RH lot as you pull in, parking nearest the road...hide your valuables) and travels down a series of bike paths, trails, roadways, boardwalks, sidewalks and such ALLL the way down to Paces Mill in Smyrna...yes Smyrna from Roswell by bicycle! From RsPk we head SW along the bike paths to enjoy a calm warm up before the long, fast grinder up Lower Roswell, we snake thru the lot of the "Barista" and behind the shops at Parkaire, from there we hit the sidewalks south to the River (a bombing descent, safety is paramount - rarely see anyone ever walking there, but it is a sidewalk (it's better than S bound traffic JFR)). At the bottom we go underneath JFR via the provided path...once we resurface on Columns Dr it's hammer time to the dirt along the river...we'll go all the way down and under 285 and along the bike path - and all the way down, up and around to Cobb Parkway. When we get to the end of the "out & back" part of this loop we'll take a quick pause to snap a photo, use the bathrooms, get our light gear set if we haven't already and head back up the hills we just came in on. I've done this loop b4 so I know that the last section (thankfully all pathways) will be dark, so lights are REQUIRED.

The pace will be swift and the hills are a little ridiculous, but the suffering is well worth it at the end! After all we are on a lot of flat smooth sections where recovery can be obtained easily.
I'll be on my cyclocross (CX) bike but you can manage on a gravel bike, hybrid, mountain bike or even an experienced roadie could manage...but keep in mind we have dirt, gravel, paved and boards under our tires for 30+ miles. Now with that being said, we are alongside traffic a couple of times too, this is not for the faint of heart or inexperienced. Be prepared to get vetted if I've never ridden bikes with you.

When we get back, it's a quick stretch and head home with a killer 34-ish mile ride under our belts...that you'll be itching to get back to tomorrow :)

p.s. this is a section that could potentially link a cyclist in Cumming, GA to be able to link paths all the way to Alabama's Chief Ladiga Trail System...maybe we can approach that like section hiking the AT, ahhh the possibilities!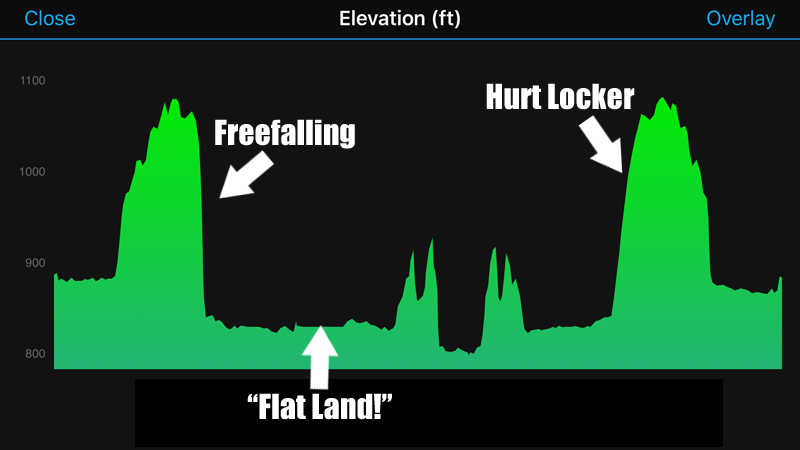 Event Directions:

if you click on the GPS link above :: this gives you a pin drop to the Riverside Park - and the area where we muster before "wheels down"
But the park is off Riverside Drive in Roswell just east of Atlanta St & Roswell Rd :: General address is:
575 Riverside Rd, Roswell, GA 30075
if you have any questions please call or email me...we'll get ya there if you're not already familar with that park.