***** NOT A BEGINNERS HIKE *****
For new members and/or members without recent D5 hiking related experience, please email the trip leader explaining your recent long distance hiking experience and hiking pace. Please don't take it personal, but you may be moved to the waiting list until we hear back from you and approve you for this hike. We want everyone to have an enjoyable and fun hiking experience.
*******
Looking for a hike that is challenging, scenic, fun, and not a far drive away or all day? If so, join us for this 16 mile loop hike to Springer Mountain and back!
We will plan to start the hike from the top of the Amicalola Falls and hike the AT Approach to Springer Mountain and back. We will plan to hike from a moderate to fast pace. On our way back, we will stop at the Len Foote Hike Inn for a few minutes to refill our water bottle/hydration pack. We will continue back on the Len Foote Trail to the car parking lot. We should be back in Atlanta mid afternoon depending on group's hiking speed.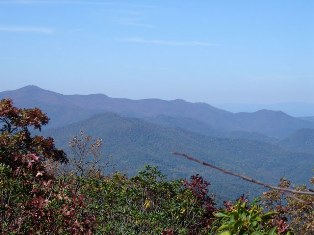 Notes

The Trip Leader(s) reserve the right to remove anyone from the list and/or not move from the wait list to active list who they feel cannot handle this hike.
Please plan on bringing a snack to eat during the hike and enough water to drink. We will be dropping by the Len Foote Inn on our way back to refill our water bottle or hydration pack.
Itinerary is subject to change.

Finish time is only an estimate and based on several factors - hiking speed, breaks, etc.
There will not be a sweeper on this hike so if you don't think you can keep up with the group hiking speed, this may not be the hike for you.