PLEASE READ THE ENTIRE DESCRIPTION BEFORE SIGNING UP!
Disclaimer:
1. Although I have climbed all three monadnocks, this triple-hike event is new to me!
2. This event entails money:
a. There is a fee of $16.74 paid directly to the organizers of the event (not AOC).
b. There may be a separate fee of $20 to drive into Stone Mountain Park (avoid the fee by parking in Stone Mountain Village and walking 0.7 miles into the park) and a $5 fee to drive into Panola Mountain Park.
c. If you plan to ride in the carpool, plan to pay your driver approx. $10 for vehicle expenses and parking passes. Exact amount TBD.
3. Our AOC group will be part of a guided event organized by the Arabia Mountain Heritage Area Alliance, whose guides will lead the event. There will be other non-AOC individuals/groups on this event.
That said, here's what we'll climb in ONE DAY:
Monadnock #1 (Stone Mountain)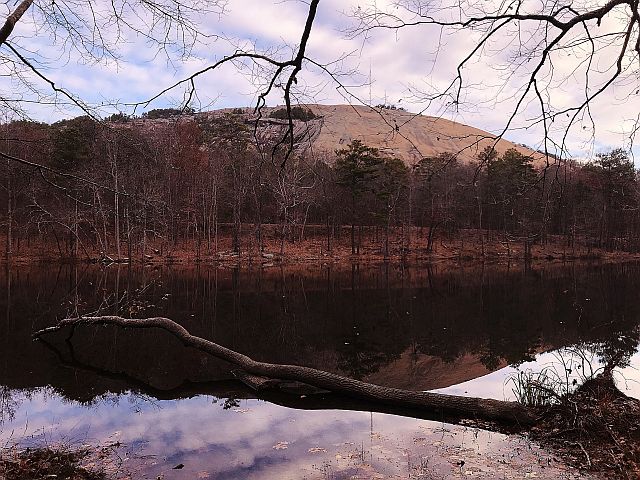 Monadnock #2 (Arabia Mountain)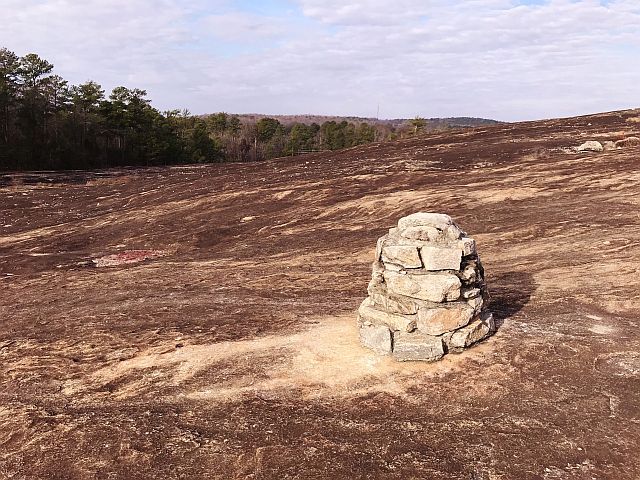 Monadnock #3 (Panola Mountain)

Ready to bag all three Monadnocks? Then here's what you need to do:
1. Set a reminder in your calendar for Jan 21 to register for 2020 Monadnock Madness
2. On Jan 21 (or soon after) go to:
https://monadnockmadness.brownpapertickets.com/
3. Select the March 21 event at 9:30 AM
4. Register and pay for the event.
5. AFTER you have registered and paid for the event, go to the AOC site and sign up to attend the event with AOC (If the AOC group is full, you can attend the event as an independent hiker)
6. Familiarize yourself with the event at:
https://monadnockmadness.com/triple-hike-challenge/
7. On March 21, meet the AOC group at 9:10 AM at the Stone Mountain Walking Trails parking lot (see directions below) for greetings, introductions, and carpool setup. Then, meet with the event host, spend the day bagging all three monadnocks, and get a keepsake to commemorate your efforts!