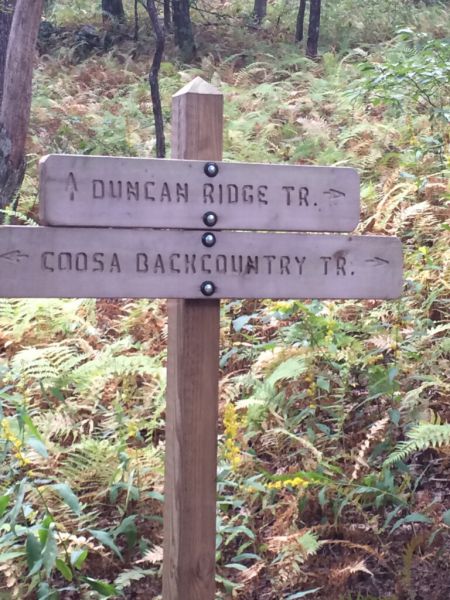 J
Join us for a 13 mile counter clockwise hike on the beautiful Coosa Backcountry Trail. We will start our hiking quest at Vogel State Park. Lots of hills, trees and views!
This is a strenuous hike and only for advanced hikers with recent D4 or D5 experience hiking in the mountains. This hike will be rewarding and should prove to be an adventurous day on the trail for those who are up to the challenge and would like to join us.
Notes:
1. Itinerary is subject to change anytime at the discretion of the trip leader(s).
2. We will take breaks to allow the group to stay together, with MODERATE speed while we are moving.
3. Due to the difficulty, the trip leader(s) reserves the right to consider participant's past history and to make the final determination for participation on this hike.
4. Hydration will be important!
5. We will not have dogs on this hike.
6. One of our goals will be to reach the actual summit of both Coosa Bald and Slaughter Mountain. In order to reach to summit of Slaughter, we will need to do some light bushwhacking so be prepared with sturdy shoes. Your pants may get torn or damaged. If you don't wish to do this, you can stay on the Coosa backcountry trail and continue on toward Slaughter Gap.
7. Winter hiking in Georgia Mountains, we may see 20 degrees and stiff wind with some snow and/or ice on the trail or it may be 60 degrees, so be prepared by drssing in layers. We will stop to remove or add layers as we warm up or conditions change.