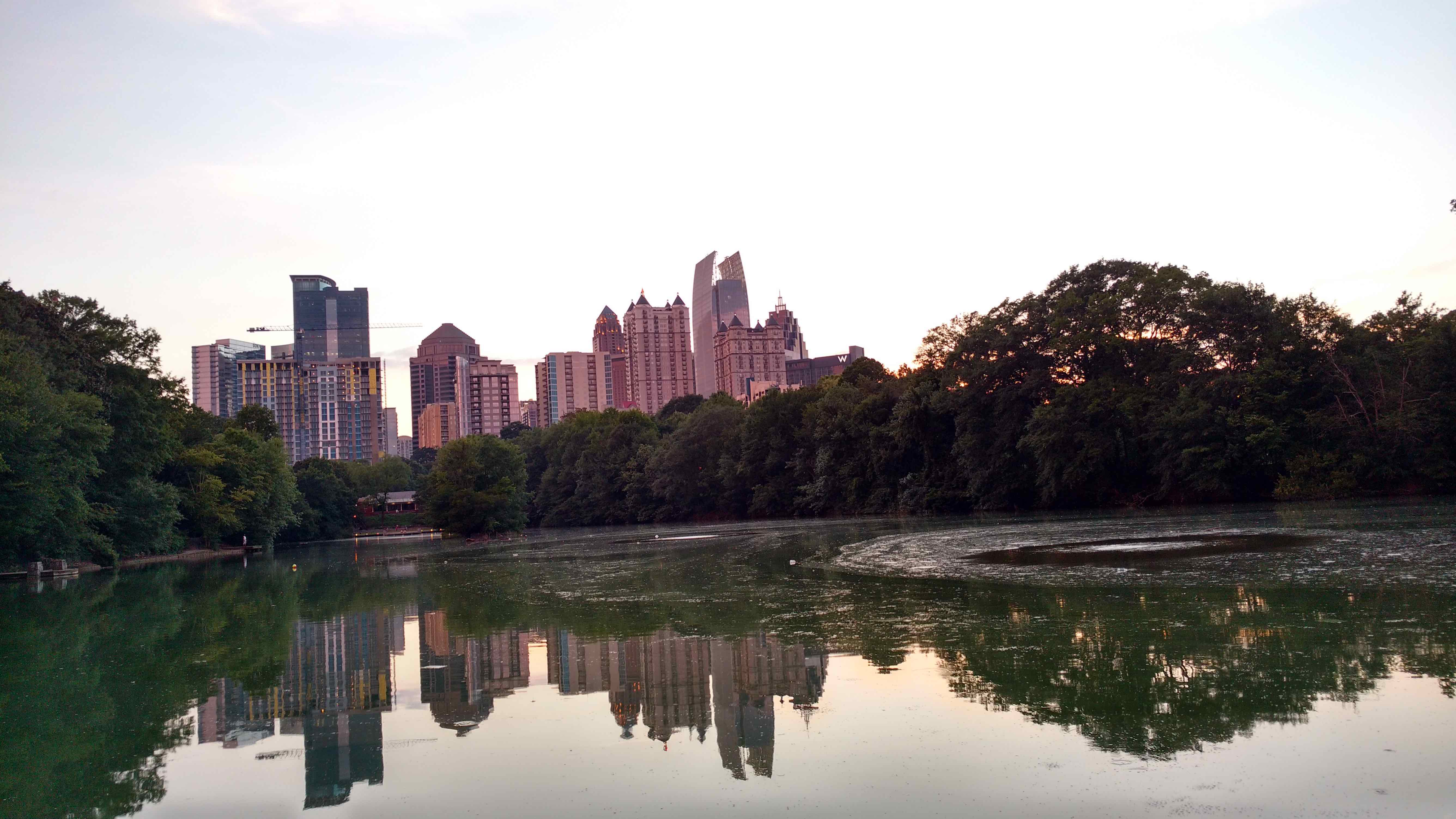 Are you ready to ride? We're planning to connect the ponds around Atlanta during the winter when we can actually see the water through the trees. With 30 miles of cycling over the rivers and past the ponds inside Atlanta's perimeter, we'll get to see some of the still green, graceful, swan-like sections of our fair city (and hopefully not feel like ugly ducklings when we've finished).
From Piedmont Park's Lake Clara Meer past the necklace of ponds at Winn Park, we'll cycle past the water feature at the Millennium Gate at Atlantic Station toward the Atlanta City Water Works Reservoirs and Park. From there, we'll pass through a section of Berkeley Heights before a great downhill run on DeFoors Ferry. After crossing both Peachtree and Nancy Creeks, we'll head back along Peachtree Battle Avenue past Cross Creek Golf Course, Atlanta Memorial Park and around Bobby Jones Golf Course and then head toward the Swan House at the Atlanta History Center where portions of the Hunger Games movies were filmed. Finally, we'll swan our way past the Duck Pond in Peachtree Heights and a section of Brookwood Hills before heading back to our starting point.
This is not a casual ride on a greenway. We will be biking on both paved trails and paved streets, with a few really good hills. Although there isn't a lot of traffic during the early weekend mornings, you must be comfortable with biking on streets alongside cars and city traffic. We will be moving at a moderate pace, and average 14-16 mph, excluding stops and photos shots. We expect to be finished by 2:00 PM. If you sign up, please allow flexibility with finishing time.
- Important Notes -
1. For safety, helmet required to be worn during this event. No helmet = No bike ride, bye, bye
2. Wear light or bright colored clothing and working lights on both front and back of your bike for visibility.
3. Bring a spare inner tube & repair kit in case you get a flat.
4. We recommend bike or helmet mounted mirror since we'll be riding on the streets.
5. This is a 'no drop ride', so no one will be left behind, but you are expected to keep up with the group. Anyone without recent AOC cycling experience may be contacted to ensure that all cyclists are prepared for the ride.

6. Itinerary is subject to change and event finish time is a rough estimate.

7. Have your cell phone with you and 'on' during the ride for emergencies, flats, gps map and location, communication with trip leaders, etc.
8. Carry the trip leader(s) phone number with you.