COVID-19 Update: We are working closely with our outfitter to monitor developments and they have facilities/resources already in place should we need them for testing, etc. while on our trip, in order to ensure smooth return to the United States from Tanzania. We have already moved the trip out one year to 2022 as a result of COVID and will provide additional updates as we move forward, if needed.
PLEASE NOTE: We have confirmed that the price for this event will remain the same, despite the year's delay/rescheduling, except for the cost of COVID testing in Tanzania, which is required both to enter, and to return to the United States. It is possible that the testing requirements may change between now and next May.
___________________________________________________________________________
Want a life-changing experience? This will be my third time leading a group of people on a nine day safari and cultural adventure in Tanzania. In past years we've had an absolutely amazing time. We also loved the outfitter, Proud African Safaris, and their guides, so we'll be using them again. FYI, all the pics here are mine, from past trips (except the ones of Kilimanjaro Airport, Mosquito Village and lodge rooms), although the resolution isn't great on this page. : )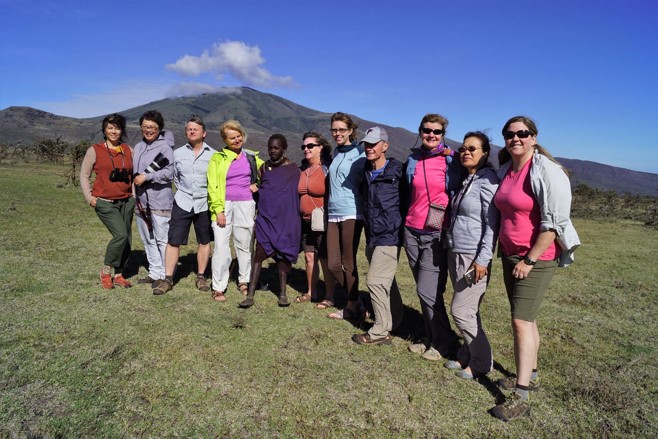 Though this is a significant cost, please bear in mind that our outfitter is giving us very competitive pricing to try and help keep our costs on the low end for this type of trip. Lodge rates and taxes/park fees have increased significantly each year, which they do not control. The good news is that this is resulting in better infrastructure for visitors to enjoy. Tanzania is a very popular destination since it has so many amazing parks and natural features, and is also politically stable and safe to visit.
Even based on the general pricing quote on their website, we are getting a good price: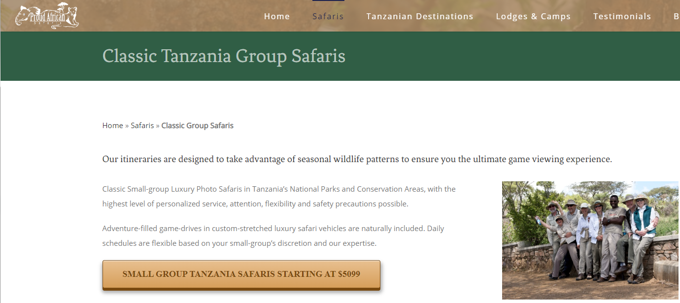 FYI, I recently received informaton from Acenela Expeditions about their Tanzanian safaris. On the surface, their pricing looked lower, but on closer inspection it did not include as many days, activities or the level of accomodations that we will get on our trip. It also was not private, meaning you would need to join a group of strangers to participate unless you had enough people yourself.
So, feel free to price check other safari options online, especially private, custom safaris. They tend to run higher than what we are paying and do not always include unlimited game driving mileage or provide water/snacks while driving. Proud African Safaris (PAS) does offer these things and doesn't nickle and dime us. They also provide a set of high-power binoculars to every guest, so that we do not have to buy/bring them unless we want to do so, as well as charging outlets for our mobile devices in their vehicles and unlimited water, soda and snacks every day during our drives. Their trucks even have small refrigerators to keep sodas/waters cold! The price also includes all lodging, all meals, all activities listed and all in-country transportation. We've provided links to every one of the lodges and camps so that you can see how nice they are for yourself. Please see the full breakdown below for all that is/is not included.
We have loved using Proud African Safaris on our two past trips and many of us are still friends with our guides and other staff members via Facebook today. That is how much we enjoyed their company! They made us feel like special guests and took amazing care of us throughout our trip. They are also locally owned and operated, so you're giving to the local economy, not some outfitter based out of London or elsewhere.
Here is how they describe themselves and their safaris:
- The itinerary has been strategically designed to maximize game-viewing.
- We offer unlimited game-drives to view unrivalled concentrations of safari animals.
- All of our guides are top-rated Naturalists and have a minimum 15+ years' experience. They have been hand-selected by our company's founder for their personalities and skillset. Many have formerly served in roles as park rangers, conservationists, and biologists within the TANAPA park system. There is a big difference between "drivers" and "professional guides," and that difference can make or break your safari experience.
- This package is essentially all-inclusive (i.e., accommodations, all meals, park fees, guide fees, fuel, bush flights, etc).
- Tours are 100% escorted.
- We are members of the Flying Doctors of Africa.
- Although we are not the cheapest safari company, we are also not the most expensive. We are a luxury-level boutique safari outfitter that offers an exceptional personalized service. Our pricing is very competitive when compared to other tour operators in our class.
- Trip Advisor reviews: https://www.tripadvisor.com/Attraction_Review-g297913-d11692079-Reviews-Proud_African_Safaris-Arusha_Arusha_Region.html
- Here is a link to their website: http://proudtanzaniasafaris.com/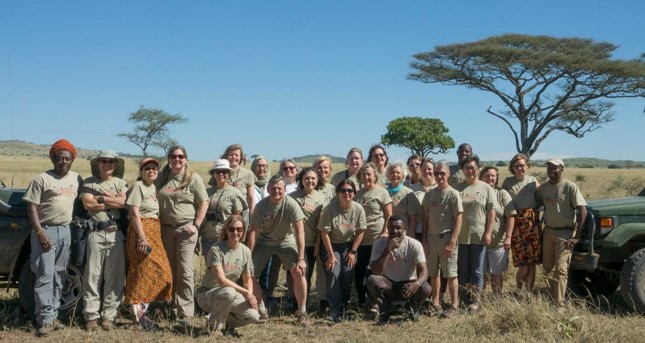 Thanks to Greg from the last trip for the photo above!
What We'll be Seeing/Doing: The safari will cover lots of ground including national parks and two areas of the Serengeti. I've included a full itinerary below for your review and tried to incorporate a good mix of game driving, outdoor activities, cultural interactions and educational opportunities.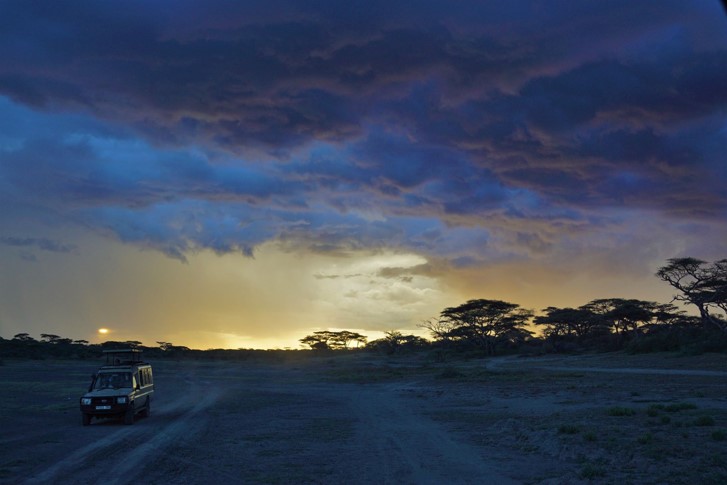 Orphanage: We will be visiting and spending time with kids at a local orphanage on the first day of our trip. Both our previous groups organized putting together some clothing donations and bringing them with us on our trip, and it has been one of our favorite experiences. No one will be forced to contribute, but any participation would be greatly appreciated. Previously, everyone budgeted about $50 to purchase new or used clothing items and then we packed them in two suitcases. This time we may also want to include some toys or other items. I can provide additional guidance on the kids names, sexes, ages, and appropriate types of clothing to those interested.

Specialized: This will be a private tour, meaning that we will not be lumped in with other people/tour groups and will have our own guides and drivers taking care of us throughout the trip. All of the lodges and (permanently) tented campsites are double-occupancy (everyone gets their own bed, with two people per room) and have en-suite bathrooms/showers and porches/verandas for looking out over the landscapes. We will have at least three large game driving vehicles that each seat up to six passengers (see photo above for example) so there will be plenty of room and the tops of the trucks roll back to allow for optimal game-viewing.

Timing: May is a great time of year since it is just after the rainy season so flowers are blooming, everything is green, it is much less dusty and slightly cooler. Many of the animals will have had their babies and the hordes of tourists tend to stay away until June. We will depart Atlanta on Wednesday, May 11th, connect through Amsterdam and arrive in Arusha on Thursday, May 12th. That will be the "Arrival Day" in the itinerary below. We will depart Arusha on Saturday the 21st, and arrive back in Atlanta on the 22nd, a Sunday.

Activities: Our days will be a mix of time spent game-driving to view the flora and fauna, with evenings back at our lodges/campsites to compare stories around a campfire and meet other travelers. However, we will also be interacting with at least 4 local tribes, spending time at a local orphanage, visiting the Olduvai Gorge (the "Cradle of Mankind"), going canoeing and doing at least two guided hikes. We'll also get to tour a local coffee and banana plantation as part of our experience.
Preparation: I plan to organize two or three group get togethers in the months leading up to our trip so that we can all meet each other beforehand. That way we can get to know one another a little bit, figure out roommate options and I can share my knowledge from last time in terms of packing and planning, as needed. These meetings aren't mandatory, but I strongly recommend them if you are available to join. Plus, they are fun because, Yay Africa!
PLEASE READ BELOW RE: REGISTRATION!!
Group Size: trucks each hold 6 people. At this price point, we need at least two full trucks (6 people per truck x 2 trucks = 12), so the first 10 people approved for the trip will get a spot on a truck (plus your two TLs). After the first 12 people, we'll need at least 6 more participants to justify an additional truck at the same price. If we get a minimum of 6 more, they too will get a spot in a truck, up to a total of 24 participants (6 people per truck x 4 trucks). However, if we only have 13-17 people approved, including the TLs, the trip will be limited to the first 10 + 2 TLs due to space restrictions.
This web page is designed so that you can only put yourself on the waiting list. Once you're verified to have a spot on the trip, the TLs will confirm with you so that you can submit your deposit.
Here is the itinerary:

Depart Atlanta on Wednesday, May 11th (overnight flight through Amsterdam or similar)
Arrival Day/Day One, Thursday, May 12th: Arrive in Arusha at Kilimanjaro International Airport.
The outfitter will meet us at the Kilimanjaro International Airport (JRO) and assist us with our luggage.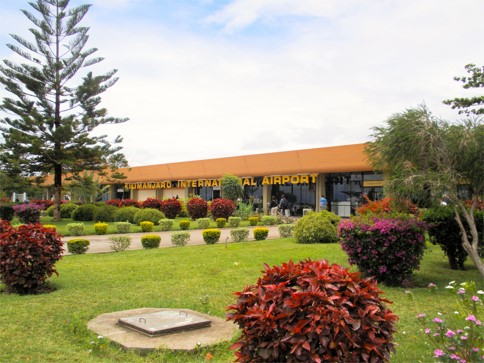 They will take us straight to The Lake Duluti Serena Hotel for dinner and overnight: https://www.serenahotels.com/arusha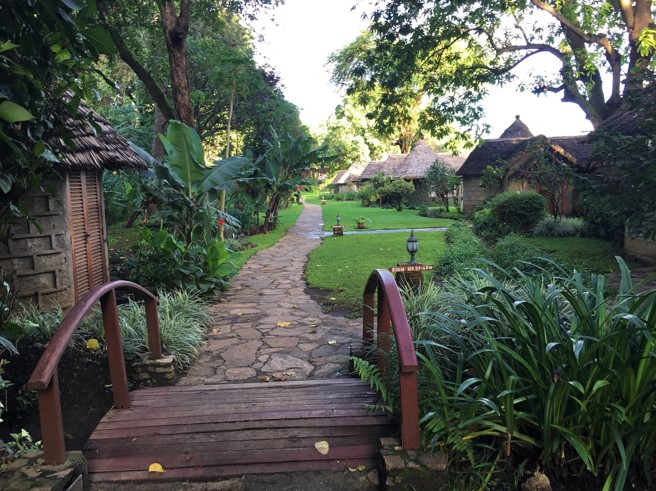 Day 2, ARUSHA NATIONAL PARK, May 13th - Game Drive & Orphanage Visit: After breakfast we will depart for a morning gamedrive and canoe-ride in Arusha National Park, which is the closest National Park to Arusha Town. The lakes, forest and Ngurdoto Crater can all be visited within a half-day outing. Upon arrival at the forest gate, we will most likely be greeted by inquisitive Blue Monkeys as well as the acrobatic Black-and-White Colobus Monkeys (see my photo below).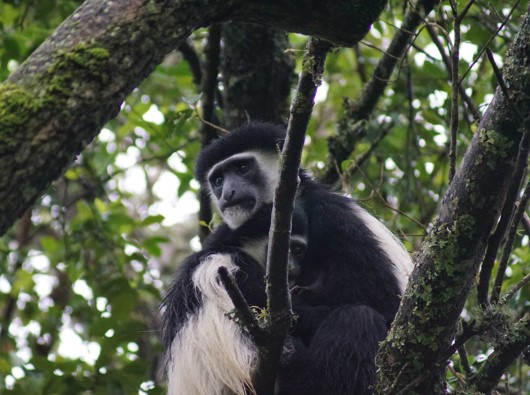 We will game-drive en-route to one of the seven Momella Lakes, each of which are a different color due to various mineral contents. There we will go canoeing on one of the lakes to get a closer look at the local wildlife and environment. The canoeing adventure will last approximately 2 hours. Here is a pic of the lake: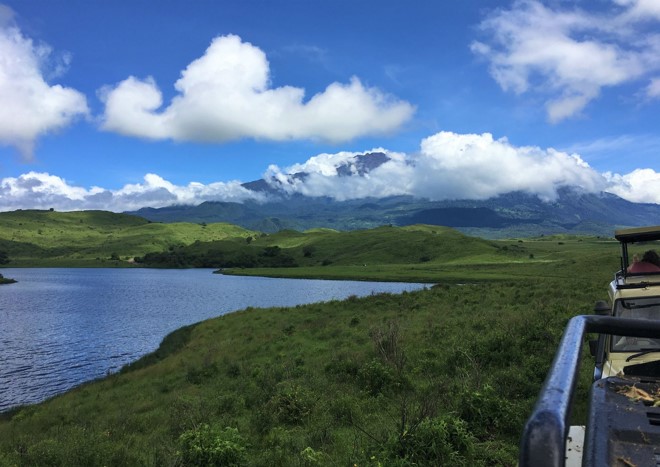 Below is another photo I took in Arusha NP during our last visit.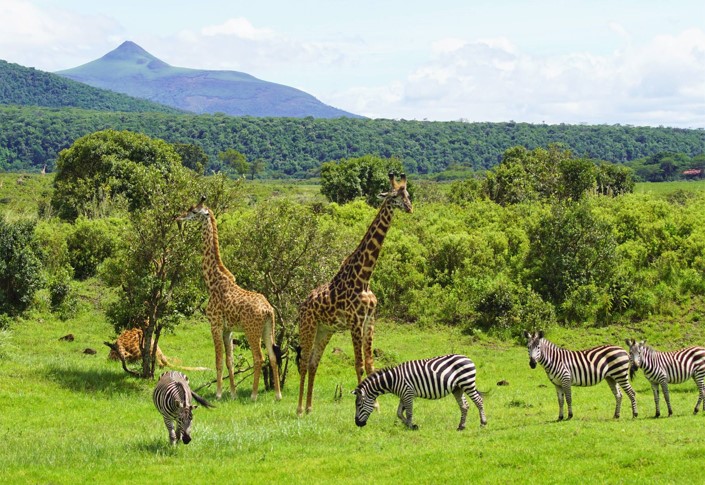 After our canoeing we will depart the park by 1:00 pm to head to a local orphange to learn about the life situations of the majority of homeless children in the country and to share our donated items. In addition to having lunch with the children, we will be able to participate in activities such as teaching songs, playing games and getting to know them in general. We will also have an opportunity to learn about family conditions and get to know their teachers and matrons. We can spend as much time there as we like before returning to the lodge for a group dinner.
Overnight at The Lake Duluti Serena Hotel again. The main building is shown below.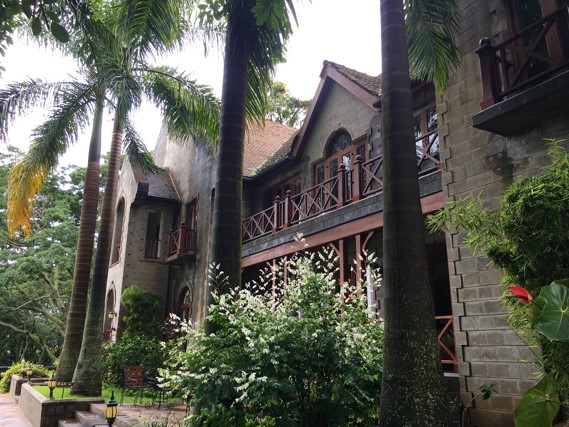 Day 3, MTO WA MBU & NGORONGORO CONSERVATION AREA (THE CRATER), May 14th:
Depart the lodge in Arusha after an early breakfast and head for the Ngorongoro Conservation Area, approximately a two hour drive. Prior to our arrival at the conservation area, we will stop and stretch our legs while visiting the town of Mto w Mbu, which literally translates to "Mosquito River," yet is most commonly referred to as "Mosquito Village." This is one of the most active towns in Northern Tanzania and borders Lake Manyara. The village has approx. 18,000 people, among them 120 tribes. It flourishes with life and Tanzanian culture, and is a great place to do walking tours, sample local cuisine, meet villagers and just explore for an hour or two. We will then depart, pausing up the road a short way to enjoy the gorgeous view of Lake Manyara, before continuing on to the Ngorongoro Conservation Area.

Upon arrival at the gates of the conservation area, we will begin our ascent through a lush, green Montane forest before descending into the world's largest inactive, intact, and unfilled volcanic caldera (2000ft deep and 100sq miles). The crater formed after a large volcano collapsed on itself 2-3 million years ago. We will take in the "unparalleled beauty of one of the world's most unchanged wildlife sanctuaries" while in search of resident game such as elephant herds, lion prides, cheetahs, hyenas, zebra herds, and so much more. This is an amazing day which everyone always loves. Below is a photo of the crater I took on the last trip.

Overnight at The Ngorongoro Farmhouse Lodge. We stayed at this lodge on both of our trips and really liked it: http://www.tanganyikawildernesscamps.com/camps/ngorongorofar mhouse/
Here was the view from my room last time: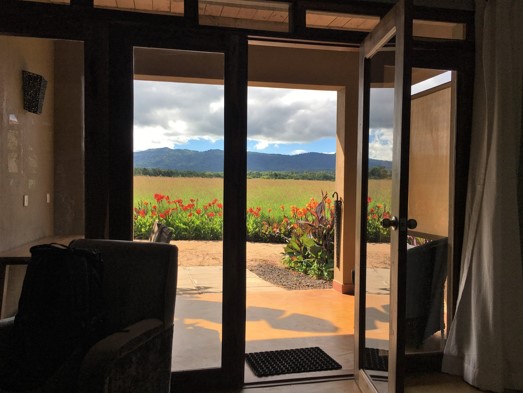 Day 4, LAKE EYASI- Visit with the Bushmen and Two Other Tribes- May 15th: This was an incredible experience last time! Get ready for a wildly unique cultural adventure today, we will depart with breakfast via road transfer (approximately 1.5 hours) to the Lake Eyasi region where we will spend a day with the Hadzabe Bushmen, one of Africa's original hunter and gathering tribes. These nomadic people live in the African bush, and move their "home" pending where the food source is most prominent throughout the year. They speak an ancient click-language so we will pick-up an interpreter guide who will also track ahead of us to find their location and prepare the family for our arrival. Witness or join them in ritualistic ceremonies (which involves smoking medicinal herbs) and then take-off on a hunt! Please be advised that some running will be involved to keep up with them (they will catch, and eat, anything from a small squirrel, to a monkey, to an antelope). Last time we sampled squirrel and local honey, sourced from a nearby tree.
You will learn first-hand about their survival techniques and get hands-on experience with their various hunting weapons (such as hand-made bows and poison arrows) and likely participate in gathering wild fruits and honey. Assuming the hunt is successful you will also learn how they prepare and eat their meals, which they may invite you to join – at your discretion, of course. Our guides will pack picnic lunches for us as well. Here are the ones we visited last time: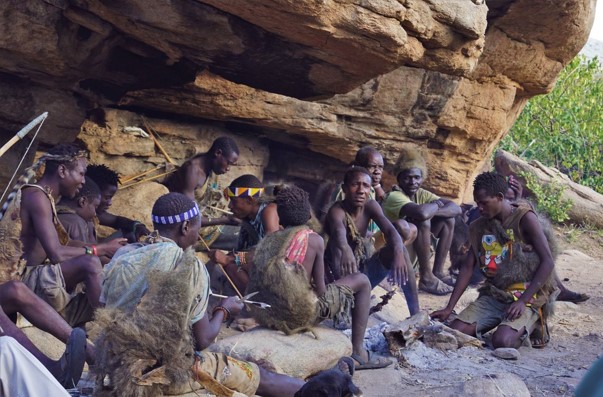 Afterwards, we will have the option to visit two additional tribes, the Datoga and the Blacksmith, with each visit being about 30 minutes in length.
Upon returning to our lodge that afternoon, there will be an optional tour of their coffee and banana plantation/gardens on the grounds. Feel free to join, or relax by the pool if you prefer.
Overnight again at The Ngorongoro Farmhouse Lodge.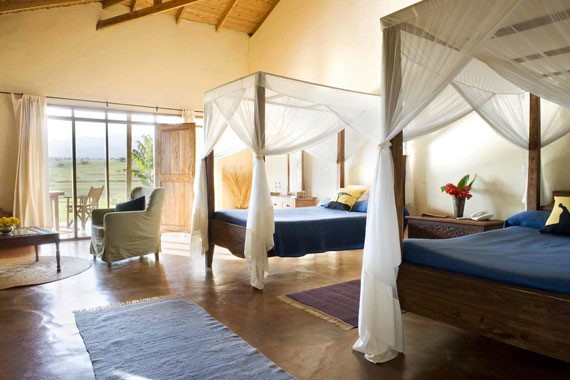 Day 5, NGORONGORO CONSERVATION AREA, May 16th: After an early breakfast, we will head to the crater for further exploration, starting with a guided hike in the morning with an armed ranger along the crater wall. Afterward we'll have a picnic lunch in the crater and an afternoon of game-driving again on the crater floor. Then we'll head to a lodge on the crater rim to enjoy the amazing view of the sunset, where we will stay overnight.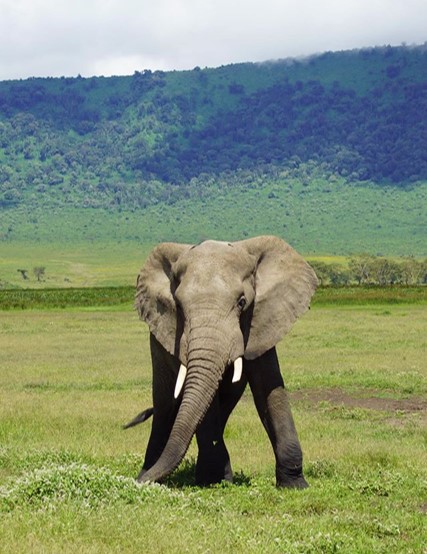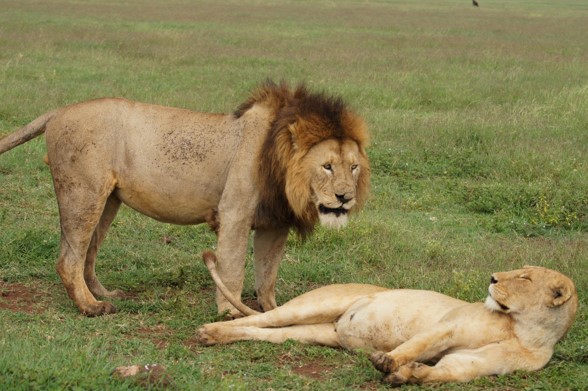 Overnight at The Ngorongoro Sopa Safari Lodge, with amazing views from it's position on the edge of the crater rim: https://www.sopalodges.com/ngorongoro-sopa-lodge/the-lodge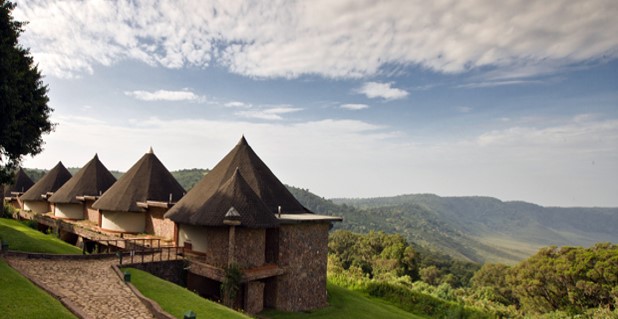 Days 6 – 7, NGORONGORO CONSERVATION AREA (NDUTU WOODLANDS), May 17th & 18th: Depart with breakfast, road transfer to the Ndutu Woodlands of the Ngorongoro Conservation Area (approximately 1-1.5 hours). Along the way we will stop to visit a traditional Maasai village on the outskirts of the crater. These nomadic tribesmen have learned to co-exist with the surrounding wildlife. We will spend about 30 minutes learning about their traditions and ways of life.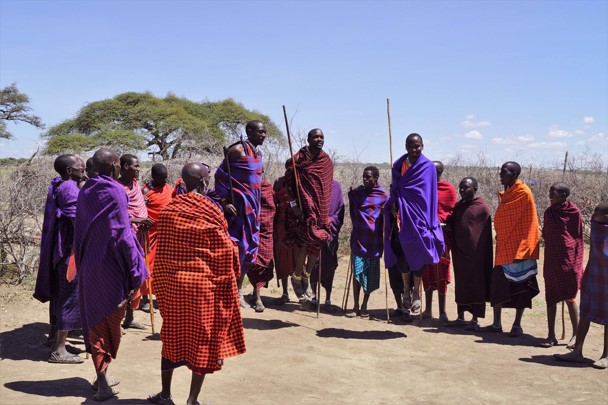 Following our time with the Maasai we will continue on our way, but before entering Ndutu we will make a second stop at the historic Olduvai Gorge, known as "The Cradle of Mankind" where the first early human species lived 1.9 million years ago. There is a great welcome center and museum with the history of Louis & Mary Leakey, the archeologists who first made the discoveries, along with numerous artifacts found at the site. We can take a private tour down into the excavation site before having a picnic lunch overlooking the gorge, shown below.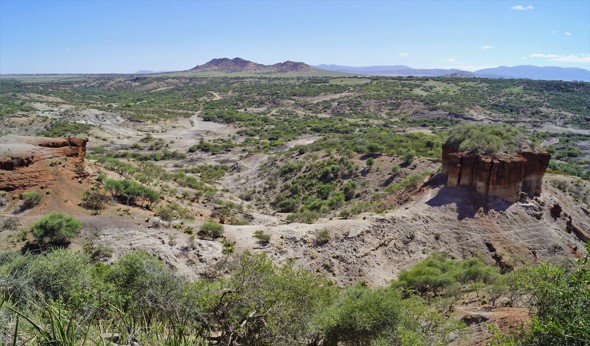 Afterwards, we'll continue towards Ndutu. Upon entering the woodlands we'll officially be deep in the heart of the African bush! Here you may expect to encounter a portion of The Great Migration of animals. 1.4 million Wildebeest, 250,000 zebras & 450,000 gazelles making their annual pass through this region for food and water. The vistas and landscapes here are remarkable and you can expect to see both resident and migratory animal numbers here.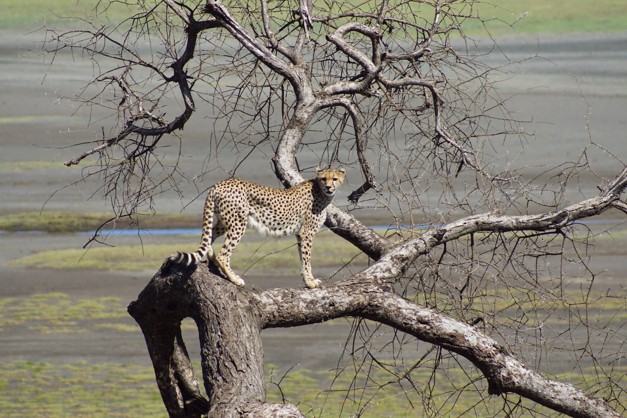 On Day 7, enjoy a short guided hike with an armed park ranger.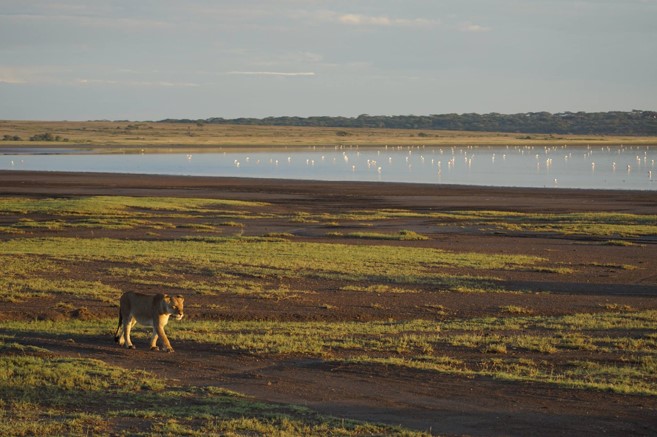 Overnight at The Lake Ndutu Luxury Tented Lodge for two nights. This is a beautiful, luxurious tented camp overlooking Lake Ndutu: http://tnshospitality.co.tz/lakendututentedlodge/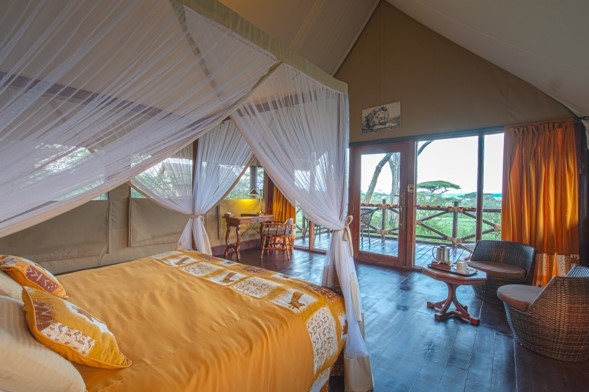 Days 8 – 9, SERENGETI NATIONAL PARK (SERONERA & MORU), May 19th & 20th: Depart with breakfast, road transfer to the Serengeti National Park (approximately 1-1.5 hours). We will enter the Serengeti Park and we'll officially be deep in the heart of the African bush! The Seronera Valley is the best place for viewing lions, leopards and cheetahs year-round. Leopards can be spotted in the acacia woodlands, cheetahs are found hunting on the open grassy plains, and lion prides are often seen lounging on rocky outcrops called "kopjes." The Moru region is particularly well known for its beautiful landscape with rocky kopjes and is a must-see. Rare Black Rhinos are often spotted in that region.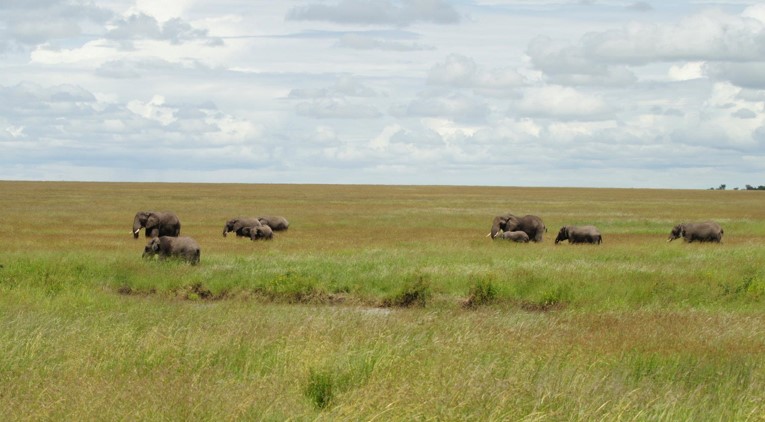 We'll also explore the central territory for parts of the great migration, massive elephant bulls, jackals, spotted hyenas, giraffes, zebras and large schools of hippos and Nile crocodiles in the Seronera River. On Day 8 we recommend an early morning game-drive to catch the nocturnal animals returning from their hunts; this is when the animals are most active and there are fewer vehicles in the bush. We will break mid-morning for a picnic breakfast.
Photo of the great migration from my first trip: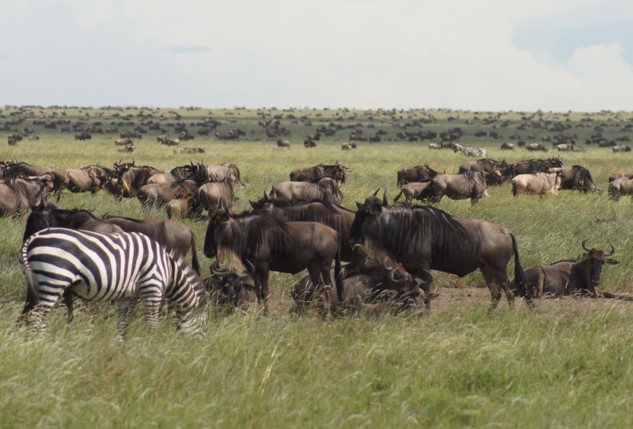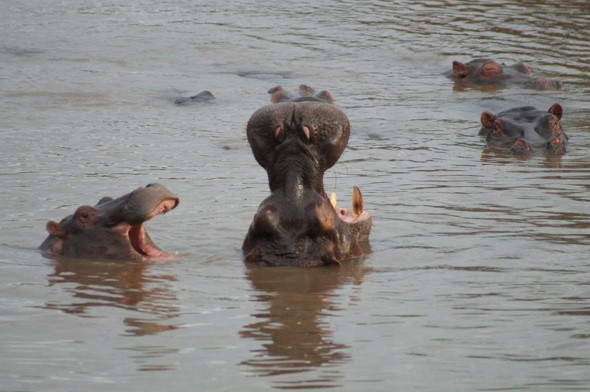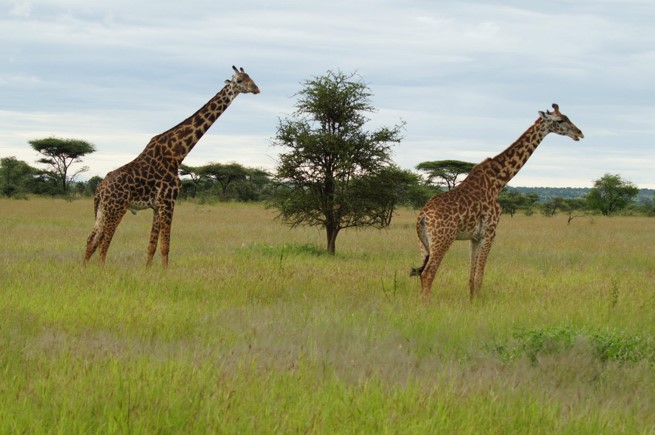 Overnight at The Mbuzi Mawe Serena Tented Camp (4pm-5pm arrival time). This was everyone's absolute favorite place to stay on both of our previous trips. It is gorgeous and right in the middle of the Serengeti! https://www.serenahotels.com/mbuzi-mawe
Day 10, ARUSHA, May 21st: After breakfast at the camp, game-drive en-route to the Seronera Airstrip. Board an 11:00 am flight back to Arusha. Upon landing (around 12:15) we will be greeted by a PAS representative and transferred to our hotel where we'll have use of a day room until our flights. There will also be an opportunity for a visit to a local cultural center for souvenir shopping before departing to the airport. We will be served an early dinner and then transferred to the Kilimanjaro Airport. Below is a photo of one of the planes we took from the Serengeti to Arusha on my first trip.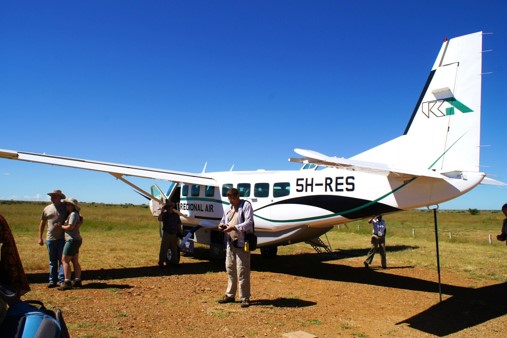 Pricing: The cost per person, for double occupancy (each person gets their own bed!), is $4990.00. Please note that this rate is based on a minimum number of 12 participants. Therefore, we have to have at least 12 participants in order to make the trip work. Any less than 12 participants and the price increases per person and we may need to cancel the trip. We will also be adding participants in groups of six to the event, as that is what is needed to fill up each truck and maintain this pricing.
Also, $25 of this cost is going directly to the AOC to help them with operating expenses, etc. since we are using their site to manage the registration for this event.
As noted above, feel free to compare this all-inclusive price with other outfitters that do private safaris (not adding strangers to our group). Many of them limit the mileage per day (charging for additional miles beyond that), and in some cases don't even provide water to guests for game drives. What I love about this outfitter is that they don't "nickel and dime" their guests. There are no "hidden fees" or surprise costs at the last minute. I've tried to account for everything I can think of in the pricing details below, based on our previous trips, but feel free to reach out to me with questions.
Please note: if you want to sign up for the trip, an initial $750 deposit is due by Tuesday, June 30th, 2021 to the Trip Leaders. You will also need to complete a form with your address, passport information and any travel insurance data so that the outfitter can make our Lodge reservations. .

Payment: We will collect the money from all attendees and send it in two payments to the outfitter: one for our deposits and one for the remaining balance. As such, we prefer to have money sent to us via PayPal so it is easily tracked. The PayPal address is: cakendall1@hotmail.com. FYI, we set this PayPal account up specifically for this trip and it will only be used to collect these funds. Note: if you select the "friends and family" option when submitting payments via PayPal it will not cost you any fees unless you use a credit card (there is a built-in PayPal fee for credit card use). Please note that we will be sharing access to it (Allston and Steven, the other trip leader), just in case something happens to one of us!
If needed, you may also make payment via check payable directly to "Proud African Safaris" and we will send the checks all together. There is a fee to use a credit card, so it is not recommended by the outfitter. It is also difficult for them to track individual payments not submitted at the same time. Our phone numbers are available to all who sign up and here is my mailing address for checks:
Allston Kendall, 2850 Delk Road SE, Apt. 54B, Marietta, GA 30067
The balance of the safari costs will be due by November 20th, 2021. Please read the cancellation policy carefully below, as you will be responsible for your spot and balance due once you sign up and make your deposit, unless you can find someone to take your place. As soon as we submit our deposits/passport/travel insurance forms everyone will receive personalized information packets from the outfitter, including a t-shirt.

I hope you can join us for this amazing adventure!
Note: the outfitter can help with trip extensions such as a visit to Zanzibar or to Rwanda to go trekking to view the mountain gorillas. Your trip leaders will not be coordinating any trip extensions for attendees, but you are more than welcome to work directly with the outfitter to get these set up. Just be certain to ensure that it does not impact your arrival date to Arusha for the safari.