Hike Plan: We will meet in the parking lot next to the Visitor Center. Follow the white trail north than west as it zigzags though the park. When the white trail meets the red trail, we will follow the red trail so that we may enjoy the view of the lower rapids, the view from the overlook, the view of the mill, than the view of the upper rapids. We will follow the red trail back to the Visitor Center. There are restrooms next to the parking lot.
Brief History of the Mill: In 1846, Roger and McDonald started building a water-powered mill along Sweetwater Creek and on December 21, 1849, the five-story mill was in operation. McDonald and Rogers incorporated their business as Sweetwater Manufacturing Company, which made cotton, yarn and fabric. In 1858, McDonald renamed the Sweetwater Manufacturing Company as New Manchester Manufacturing Company after the center of the British textile industry, Manchester, England.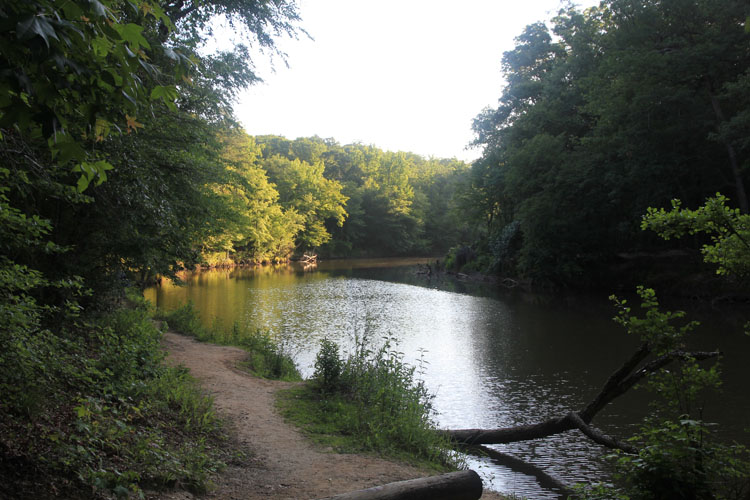 Trail Along Sweetwater Creek
Question: Who was working at Manchester Manufacturing Company on July 2, 1864 and what was being manufactured?