***** THIS IS NOT A BEGINNERS RIDE *****
* This event is dependent on state and local government direction and AOC Leadership direction
* We will adhere to any social distancing directives that may be in place
If you don't like to chat, joke, socialize, or have a good sense of humor, this is probably not the bike ride you want to be on. This bike ride is intended to be invigorating, fun, social and exploratory :)
Biking speed and distance can vary, expect at least 20 miles of saddle time. If you're not sure you can keep up or wanna keep up with the group pace, this ride may not be a match for you.
Must feel comfortable riding in traffic
Bike Helmet is required. No helmet, no ride.
Itinerary is subject to change anytime.
(8:30 AM Car Caravan Rendezvous - No Carpool)
Chattanooga Scenic Riverwalk Bicycle Ride
- Optional Lunch -
https://parks.hamiltontn.gov/DocumentCenter/View/692/ 20180702_RiverparkBrochure
The Tennessee River Parkway located in Chattanooga is a 16 mile out and back ride along the Tennessee River. We will start our ride at the Chickamauga Dam after we take our first group photo. Our ride will be around 20 +/- miles of scenic cycling!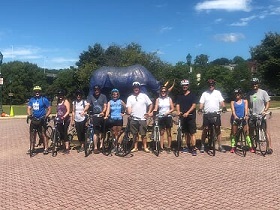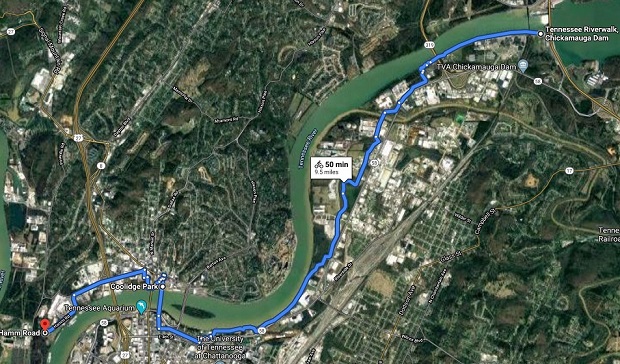 Starting at the Chickamagua Dam/Tennessee Riverwalk parking lot (Off Thrasher Bridge/Hwy153), we'll ride 8+/- miles via the Riverwalk to downtown Chattanooga and cross over the Walnut Street Bridge to the eclectic North Shore district.
We will have an early lunch break at one of the local establishments around Coolidge Park (There is a carousel and play fountain there!) and explore the area, including a side ride to theTennessee Aquarium, and the Moonpie Store before returning back to the starting point. Our goal is to ride approximately 20 +/- miles. What better way to enjoy a Saturday!

Notes: The Riverwalk follows the Tennessee River to downtown Chattanooga. It is a paved trail (like the Silver Comet, Big Creek Greenway, and Arabia Mountain) 8 miles out and back for a total of 16 miles. Along our route, we will pass by the Scupture Garden, Bluff View Art District, Hunter Museum of American Art, and other sites. About half of the trail runs directly on the Tennessee River and will be a very scenic ride.
The Riverpark is very popular and we'll likely be sharing the trail with other riders, walkers, joggers, and baby strollers. You are responsible for your bike maintenance and/or repairs on the trail. Other AOCer's will be willing to provide what help they can, but ultimately individual riders are responsible for any repairs. Make sure you complete a pre-ride maintenance check a day or two prior to the event.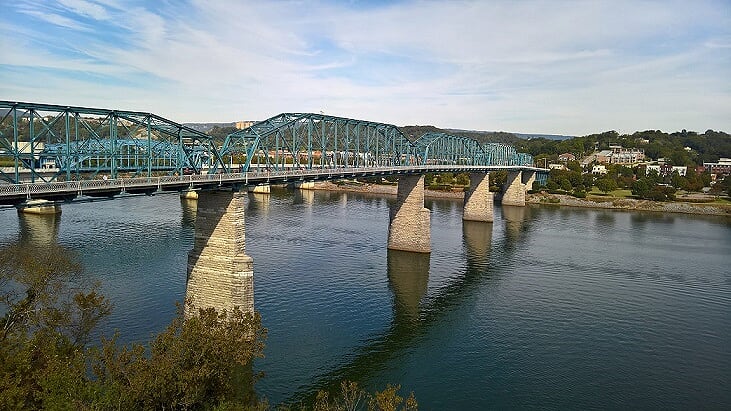 Walniut Street Bridge - https://en.wikipedia.org/wiki/Walnut_S treet_Bridge_(Tennessee)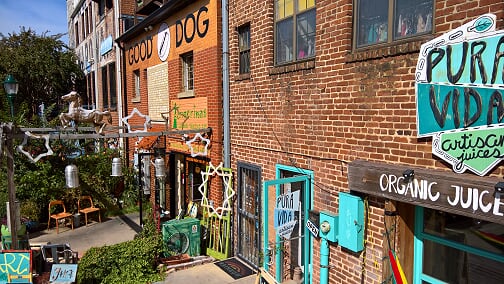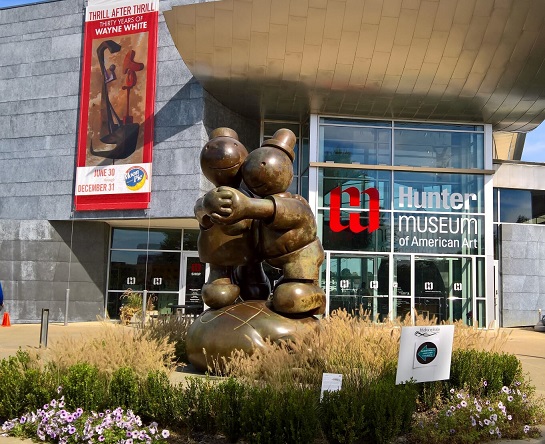 Reminder: If you're a Garmin user, please join our 'Atlanta Outdoor Club (AOC) Garmin Users' group to connect with other AOC Garmin users and track your activity. Join us at: https://connect.garmin.com/modern/group/2255 568