* NOT A BEGINNERS RIDE *
* This event is dependent on state and local government direction and AOC Leadership direction
* We will adhere to any social distancing directives that may be in place
* This event requires registrants to have completed a minimum of recent road rides of 50-60 miles, with rolling hills
* Must be able to complete at least one 70-75 mile road ride 2-4 weeks prior to main event ride
* All registrants are subject to review, screening and approval by the trip leader(s)
* If you're a new member or don't have a riding history with us, please email the trip leader(s) explaining your recent biking experience & history. You may be moved to the waiting list until we hear back from you and approve you for this event
* This ride is exploratory so participants should be flexible & adventurous!
* Itinerary is subject to change before and during event - if weather or other circumstances not permitting, event may be rescheduled to the following weekend, future date, or subject to cancellation
Join us for this scenic fall foliage group bike ride on the Silver Comet!
Our Group Riding Plan
Our plan is to group ride 100 miles on the Silver Comet Route at a 2 wheel moderate pedal pace (not too fast, not too slow). We will give ourselves approximately 10 +/- hours to complete the event so we can achieve our riding goal and cross it off our bucket list.
To do a "self-supported" century ride we are going to make this a double out and back. We will start at the Rockmart Trailhead (mile marker 37.6) and head west to the GA/AL state line (mile marker 61.5). 48 miles round trip. We will re-group at the Cedartown Depot Trailhead on the way out to the state line and on the way back. In Rockmart we will have a chance to re-supply and address any other issues. Then we will do our second out and back from Rockmart to the Florence Rd. Trailhead (mile marker 11.7). 52 miles round trip, to complete our 100 mile ride. We will re-group at the Tunnel on the way out and at the Rambo Trailhead on the way back.
Please arrive a little early to prepare for the ride and make introductions before we hit the trail st 7:30 AM (Bring a bike light since it will be dark outside). We look forward to seeing you for a great ride!
http://www.silvercometga.com/silver-comet-map/silver-comet- map.shtml
****Should it rain or look like rain this trip will be cancelled****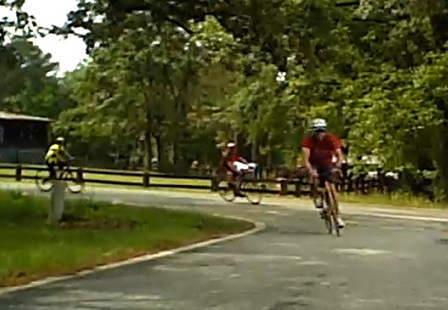 Important Notes
For safety, helmet required to be worn during this event. No helmet, no ride.
Wear light or bright colored clothing and working lights on both front and back of your bike for visibility.
We recommend a road bike although you can ride a hybrid.
Carry your cell phone for emergencies..
If you're a Garmin user, please join our 'Atlanta Outdoor Club (AOC) Garmin Users' group to connect with other AOC Garmin users and track your activity. Join us at: https://connect.garmin.com/modern/group/2255568

Itinerary is subject to change before and during the event - please check the posting and notes section often for updates and changes!