VAMPIRES UNITE
Full Moon (Blue Moon, first full moon on Halloween in over 20 years) Backpacking to Blood Mountain from Woody Gap under full moon light, Friday after work. The plan is to hit the trail just before 9 pm...a proper level of darkness...head NoBO to the summit of Blood mountain by midnight or so to take in some of the full moon action. I will cancel event if there is a lot of cloud cover...so I'm banking on a clear sky or...mainly clear sky. We'll play that by ear, headlights are required to have with you for safety, however I really would like to use the moonlight to hike by...as with most things safety will determine that as well!
This is not a beginners backpack and we WILL be moving at night, so it will be a proper backpacking event. If you do not have recent D5 hike experience please do not sign up...I will move you to the wait list!

Intinerary:
Day 1 (Devil's Night): Arrive to the Woody Gap parking lot off GA60 before 9:00 p.m. prep and load up for the trail and have boots on dirt by 9 pm. Hike NoBo to Blood Mountain...we can either camp there if space is available, or we can trek back down to Woods Hole Shelter (WHS)...either way we'll make this decison as a group and we'll stick together. Safety and accountibility is paramount!
Day 2 (Halloween): An easy start to the day - VAMPIRES like to sleep in, LOL...depending on how late the evening ends up being will depend on what time we wrap up today. HAPPY HALLOWEEN y'all.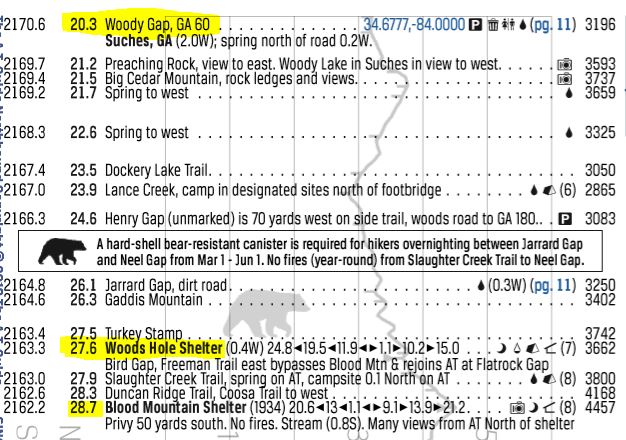 ** SInce posting I have had a lot of positive feedback, so with the assistance of a second TL - Co-Leading the event - I feel comfortable with extending the max group number from 8 to 10 (current AOC group cap due to this lovely virus).