*****THIS IS NOT A BEGINNERS RIDE*****
Social distancing and CDC COVID-19 guidelines and recommendations will be followed
Join us for a Saturday morning bike ride starting and finishing @ Jekyll Brewery (Taproom) in Alpharetta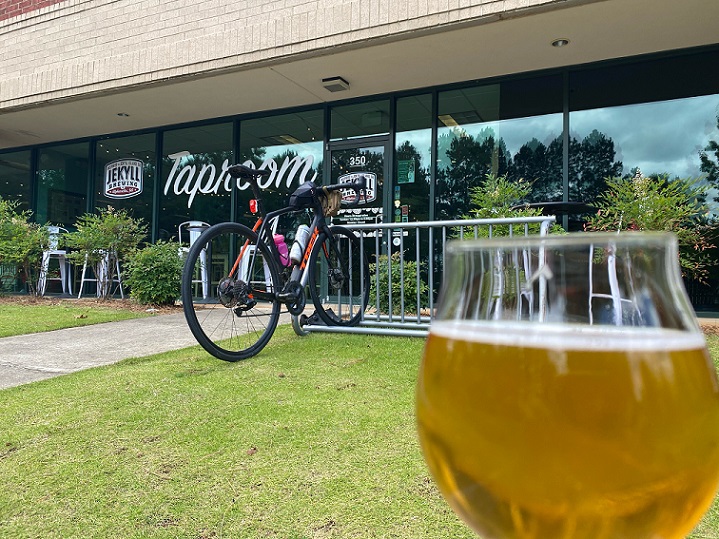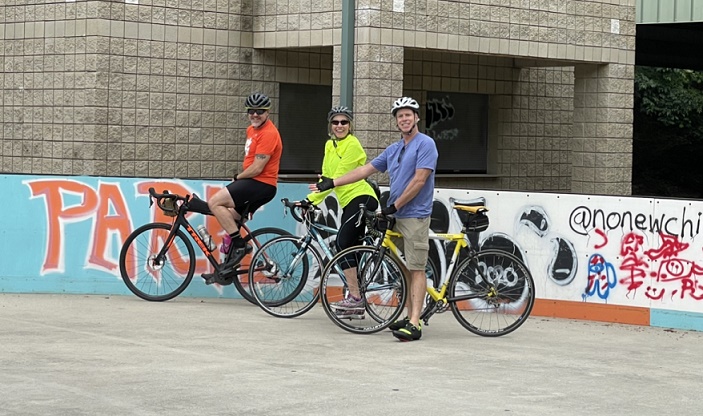 We will start our morning bike ride from the Jekyll Brewery (Taproom) parking lot on Marconi Drive and ride to the shady Big Creek Greenway and follow the smoothly paved greenway path to Old Alabama Road parking lot, take a quick water break, and return on the same path back to Marconi Drive. Once we reach Marconi Drive, we will continue on the new path extension to Union Hill Park and return back to Jekyll Brewery (Taproom).
Our goal is to ride about 20-21 miles, but itinerary is subject to change before and during the event.
Please plan to arrive 10-15 minutes early at the Jekyll Brewery (Taproom) parking lot with your bike tires pumped up, water bottle filled & ready to ride.
NOTE: For safety, helmet required to be worn during this event. No helmet, no bike ride.
OPTIONAL:
After completion of the AOC event, we will plan to stop at the Jekyll Brewery (Taproom) so please bring a lunch & grab a beverage from the Taproom and enjoy some post ride chat. The Jekyll Brewery (Taproom) has outside seating. Bring money $$$ for a beverage :)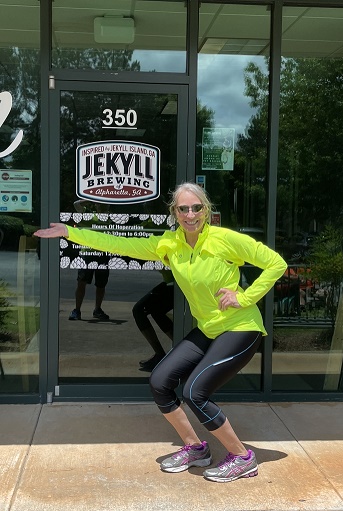 - START & FINISH ADDRESS -
Jekyll Brewery (Taproom)
2855 Marconi Drive, Ste 350, Alpharetta, GA 30005
https://www.jekyllbrewing.com/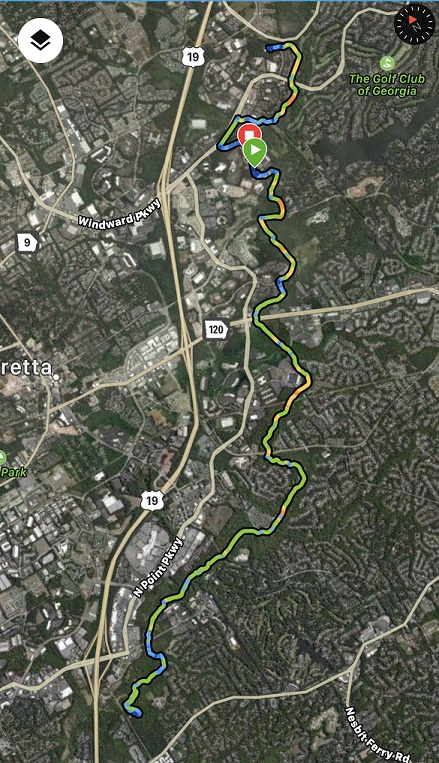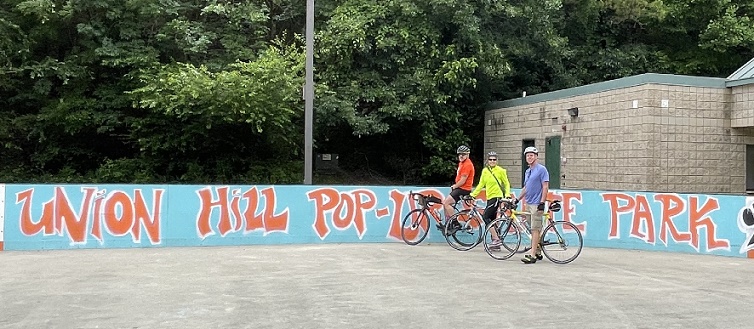 WHAT IS A GREENWAY?
A greenway is a linear park. A greenway is about people and the land they love. It is about conservation. It is about recreation and alternative transportation. It is about environmental education. It is about connecting the quality of life Alpharetta now has with the future plan that will help maintain that quality of life. Our greenway is an investment in the future of Alpharetta...an Alpharetta that is green, with open spaces for people as well as natural areas for plants and animals.
The Big Creek Greenway is primarily a 12-foot wide concrete path that meanders through the deciduous woods along Big Creek. The greenway offers an ideal setting for walking, jogging, inline roller blading, and biking.
Reminder: If you're a Garmin user, please join our 'Atlanta Outdoor Club (AOC) Garmin Users' group to connect with other AOC Garmin users and track your activity. Join us at: https://connect.garmin.com/modern/group/2255568