FULL MOON Bikepacking in N. Ga!! - This is as real as it comes - this route combines the best of mountain biking, gravel riding & the best of UL backpacking all in one weekend!
If nearly 70 miles of brutal fire roads climbing, lucious single track and paved roads are calling your name....this is the event!
REVISED itinerary:
Day 1: Meet at the lot Friday late afternoon and get a few miles down (maybe a few in the DARK - HEADLIGHTS ARE 100% REQUIRED! Set up trail side camp for the night about 10 miles in where the AT crosses paths.

Day 1: The longest day in the saddle and we'll make stops as needed, we'll call it a day at the campsites along the Toccoa River Swinging Bridge (as we jump off trail for a mile or so), but I definately want to stop at the Coopers Creek Store for a coke and some goodies b4 calling it a day! It's gonna be a solid 55 mile day tho! And today is technically the FULL MOON so there's that too!
Day 2: Starts with a 10 mile long climb! and ends with a blistering downhill almost all the way back to the parking lot!
My RWGPS map is downloaded and ready for an all out assault of your skills, stamina, fitness and mental fortitude! Gravel Reaper - A bike ride in Lumpkin County, GA (ridewithgps.com)
Friday late afternoon start gets us out and on the trail a bit for a warm up and then on Saturday it's "game day" for those that accept this bikepacking challenge. I'll probably be running my proper bikepacking rig that was set up for the TNGA so I'll have everything except the kitchen sink out there, but feel free to run whatever set up you think will help you be successful in completing the 68 mile loop. It's a hard, brutal loop and I plan on taking as many breaks as my legs, heart and mind require, so this is NO FKT effort. Planned stops are at Lake Winfield Scott (28 miles in), and at the Cooper's Creek Store (46.5 miles in)...and as mentioned earlier....wherever my legs tell me they need a rest!

This is going to be a hard ride, there's lots of brutal climbing (the event photo at the top was from a trip I did out there last winter, you can see how steep some of the climbs are), and there's just as many bombing downhills. From redline heart rate climbs to white knuckle descents this event will test you, your gear and your will.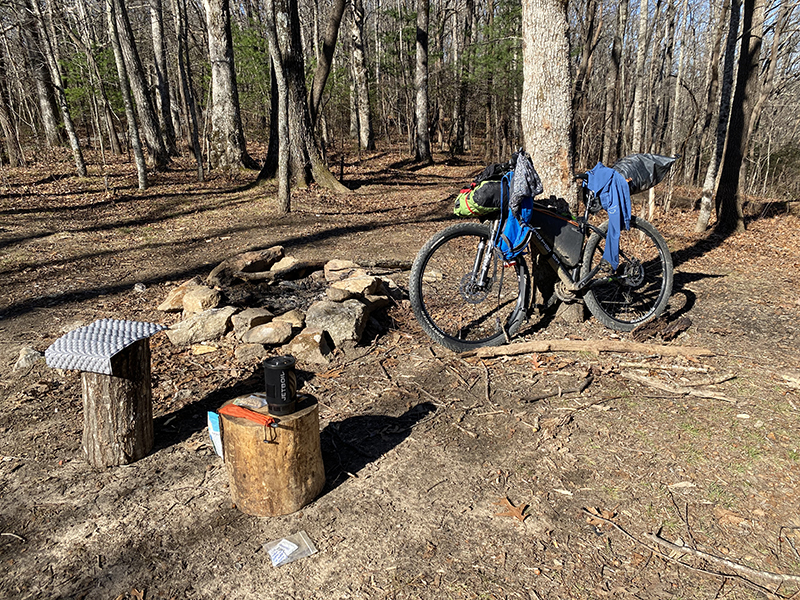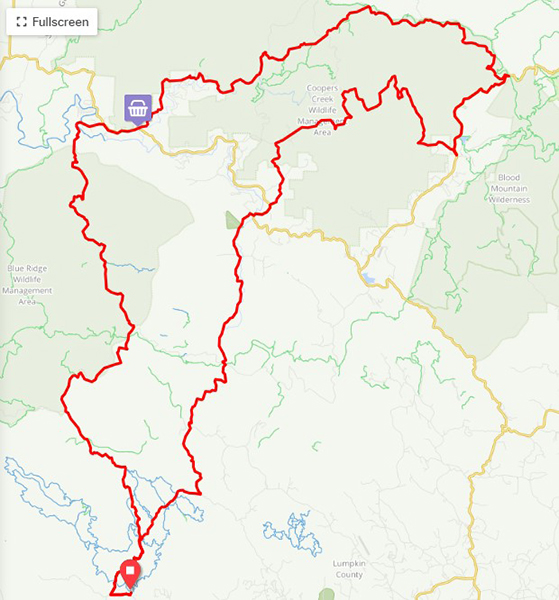 cut off the Friday start - so it's just an overnighter. Yeah C'mon!