Make your plans now! We may have been limited to what we could do during the last year, no one told erosion it had to stop because there was a virus and we are finding more trails created by those that think they can go wherever they want. That along with the greater number of people going outside once the park did open has resulted a lot of opportunities for trail maintenance.
There are 20+ miles of trails that had 2,356,401 visitors in 2020 even with the park closed for about 8 weeks due to the pandemic. If you have not taken part in this event before you will be able to look back at what we have accomplished knowing you have contributed the trails at KMNBP better for those hiking them.
We will be replacing stack fence at Cheatham Hill and move ild fencing to Brumby Circle.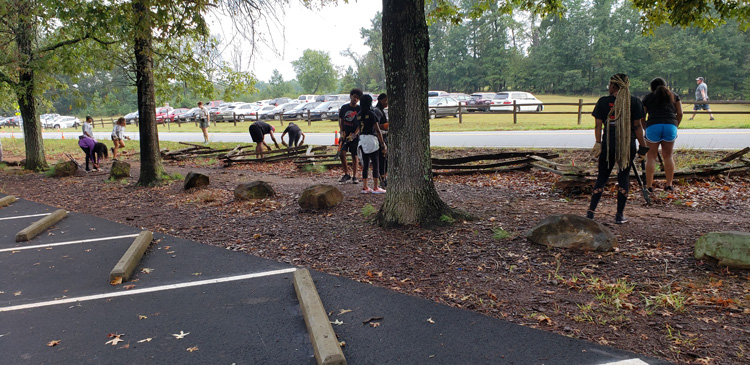 VOLUNTEER!! YOUR PARK NEEDS YOU!!
We will stay together working as a group & follow the instructions of our Crew Leader(s) of which you will be assigned to my group. We will learn the procedures of how to make our trails better for today & for the future.
We have been allotted 6 positions based on the number of volunteers we have had in the past. However, July has traditionally had a low turnout due to College and High Schools having ended for the year. If we have more than 6 sign up, I have the authority to increase this to all that sign up. There will be no waiting list for this event. This will stay the same until September.