This Backpack training hike is approximately 12 miles round trip with a few short rest breaks and a longer one at the Hike Inn. Hiking pace can vary depending on group, but expect around a moderate pace. To participate and receive credit for this event, your pack needs to weigh a minimum of 18 lbs. I plan to carry 32-35 lbs. Packs will be weighed at the beginning of the hike and at the Hike Inn.
Tip: Carry some water to exceed your minimum 18 lb. pack weight. You can always dump some water out later to reduce carry weight, if needed.
We're going to start our hike at the back of the park store/visitor center, and hike up the East Trail Ridge to the AT Approach and then loop over to the Hike Inn. We will return back to our starting point via the Len Foote Trail and East Ridge Trail.
Note: The East Ridge Trail at Amicalola Falls is actually the first mile of a much longer trail, the Southern Terminus Approach Trail to the start of the Appalachian Trail in Georgia on Springer Mountain. The East Ridge Trail climbs to the top of Amicalola Falls, rising an average of 80 feet for each 500 feet of trail. It is one of a handful of trails considered strenuous simply because of the climb.
We will meet at the Amicalola Park store/visitor center at 7 AM. Please arrive a few minutes early for introductions and to weigh packs.
Trip itinerary is subject to change.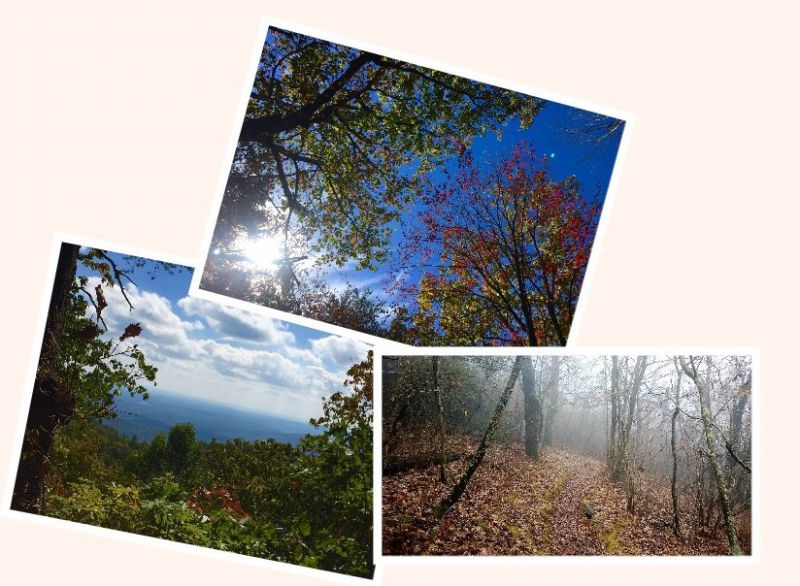 If you're a Garmin user, please join our 'Atlanta Outdoor Club (AOC) Garmin Users' group to connect with other AOC Garmin users and track your activity. Join us at: https://connect. garmin.com/modern/group/2255568