"Piedmont Park & Beltline"
Urban Hike
Keeping it casual :)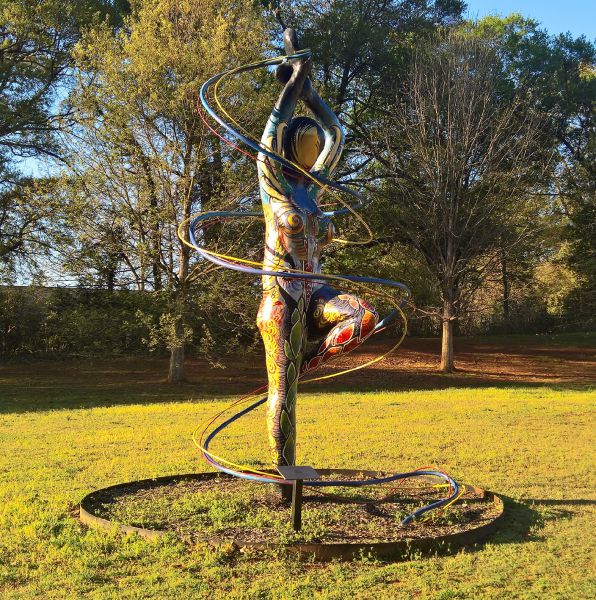 Come join us for this midmorning casual urban hike at Piedmont Park & Beltline.
Our destination will be Krog's Market and back! Along the way we will have a chance to enjoy the park views, Beltline art, and also drop in at the Ponce City Market for a quick rest stop and beverage and/or snack of your choice - you pay for it of course, so bring $$$ :)
What better way to enjoy a Friday morning!
We will meet promptly at 10:30 AM at the 14th Street gate in Piedmont Park. This gate can be found at the intersection of Piedmont Road and 14th Street. Please give yourself plenty of time to get here, especially if you are not familiar with the neighborhood.
There is plenty of paid parking near the meeting point. I like to park on the side streets near the Atlanta Botanical Gardens. There is a little pocket of free parking that may be available. PLEASE give yourself plenty of time and pay careful attention to the parking signs. Also, give yourself ample time to travel by foot from your parking spot to the meeting point. If you take MARTA to the park, the closest station is Arts Center.
We will start our hike at the 14th Street gate,stroll through Piedmont Park, and glide onto the Beltline Section south for approximately 3-3.5 miles http://beltline.org/trails/eastside-trail/. At the half way mark, we will double back along the Eastside Trail section and re-enter Piedmont Park on the 10th Street side, then continue back to the 14th Street gate that way.
The total hiking distance will be around 6-7 miles at a moderate pace. Actual distance and finishing time can vary so please be flexible.
Important Note:
Event is weather dependent and at the discretion of the trip leader(s) may be cancelled or rescheduled due to actual or forecasted rain, snow, or cold weather.
Itinerary subject to change before and during event.
Finding our way to Krog's Market