Join us for this Sunday morning scenic urban slow-pace run starting at Cabbagetown Park!
You're welcome to set your own run pace and run-walk-run types (Jeff Galloway | The official site of Run-Walk-Run) are welcome. This is not a walking event - it's a run.
*** Itinerary is subject to change before and during event ***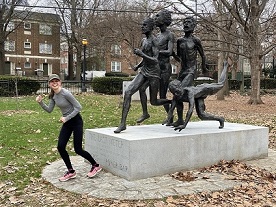 Start to Finish:
We will start our run at Cabbagtown Park. We will jog from Cabbagetown Park to Oakland Cemetery and visit some famous tombstones and residents, including Kenny Rogers (Singer, songwriter, and actor), Margaret Mitchell (Author - Gone With The Wind), and Bobby Jones (Considered the greatest amateur golfer of all time)! We will proceed back down Memorial Drive beside the cemetery and wind our way through the streets of Cabbagetown, through the Krog Street Bridge tunnel (Lots of street art to view!). We may stop for water or bathroom break as we dash by the Krog Street Market. We will turn onto the Eastside Beltline Trail which runs 2 miles to Piedmont Park passing by Ponce City Market. We will run to Park Tavern and the entrance to Piedmont Park. At the park entrance we may make a loop through Piedmont Park (if time allows) or we will turn around and head back To Cabbagetown Park and finish at the Sweet Cheats Bakery & Coffee Shop. Sweet Cheats is located directly across the street from Cabbagetown Park and we will go there after the run (optional) for coffee & breakfast or something sweet from their bakery. The mileage roundtrip from here will be roughly 6-7 miles and finishing time can vary depending on you running speed, so please be flexible. What better way to start a Sunday morning than with a scenic run!
You are responsible to find your way back to Sweet Cheats Bakery & Coffee Shop (Sweet Cheats | Bakery & Coffee Shop | Atlanta, GA (sweetcheatsatlanta.com), if you don't keep pace with the main group.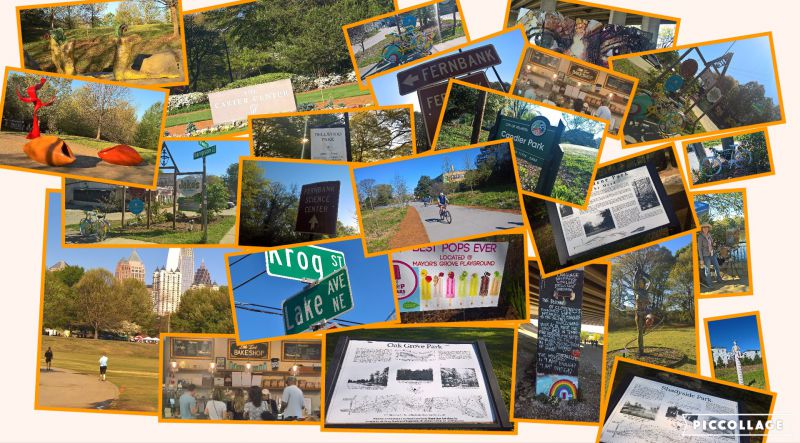 Additional Information:
Atlanta's east side, Cabbagetown is one of several neighborhoods in the city with a rich history. Adjacent to Atlanta's oldest graveyard, Oakland Cemetery, Cabbagetown is connected to Inman Park via the Krog Street Tunnel. The Krog Street Tunnel, has become the city's centerpoint for street art. Street art, tags and graffiti are present in the Krog Street Tunnel and in adjacent areas of Reynoldstown notably the wall of the CSX Hulsey railyard along Wylie Street.
There are differing stories about how the neighborhood got its name: In one tale, the moniker is said to have been derived from the presence of cabbage heads grown in the gardens of residents' yards. Another story says the name came from the number of grocer's trucks selling cabbages in the neighborhood. In yet another story, the driver of one of those trucks flipped while turning a sharp corner, spilling dozens of cabbages on the road.
The neighborhood's historic district, called simply Cabbagetown District, is listed on the U.S. National Register of Historic Places. The area is the location of one of the South's first textile processing mills, the Fulton Bag and Cotton Mill, which was built on the former site of the Atlanta Rolling Mill. Surrounding the factory was a neighborhood of small cottages and one- and two-story shotgun shacks.