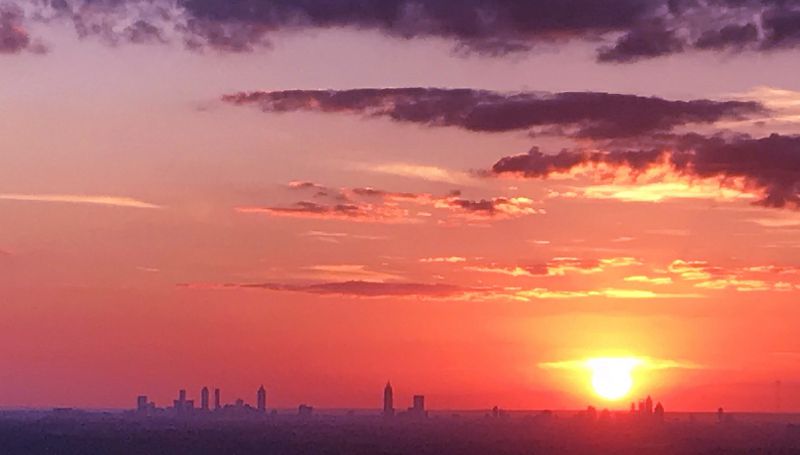 Full Disclosure: It's my birthday and I'll hike if I want to... And yes, I've already emailed the Weather Gods requesting a mild, dry, partially cloudy morning, just so we can experience a glorious sunrise to bring in 2024!
Sunrise is scheduled for 7:42 AM so we'll start our hike up the mountain at 7:00 AM sharp, from the Whistle Stop station (near the restrooms, next to Confederate Hall). Plan to arrive by 06:45 AM for check-in and introductions. I plan to hike at a moderate pace but you are welcome to walk as quickly/slowly as you like, so long as you make it safely up to the summit!
Once there, we'll find a suitable place to watch the sunrise and ooh and aah as the golden orb makes it debut for the New Year. Then we'll stretch, tag the geo-markers, enjoy other New Year celebrations on the Rock, and finally make our way down the mountain to the parking lot.
Please note: Entry to Stone Mountain Park is $20 per vehicle, or $40 for an annual pass. If you want to avoid the fee, you have two options:
1. Park on Main Street in Stone Mountain Village (free) and walk into the park - see directions below, or
2. Contact me a few days before the hike to arrange a ride - I will be happy to give the FIRST TWO PEOPLE who contact me, a ride from Stone Mountain Village. I will pick you up from Stone Mtn. Village at 6:30 AM. Time is of the essence here - sunrise waits for no one - so if you arrive at the Village after 6:30 AM, you will have to walk to the Whistle Stop meeting point.