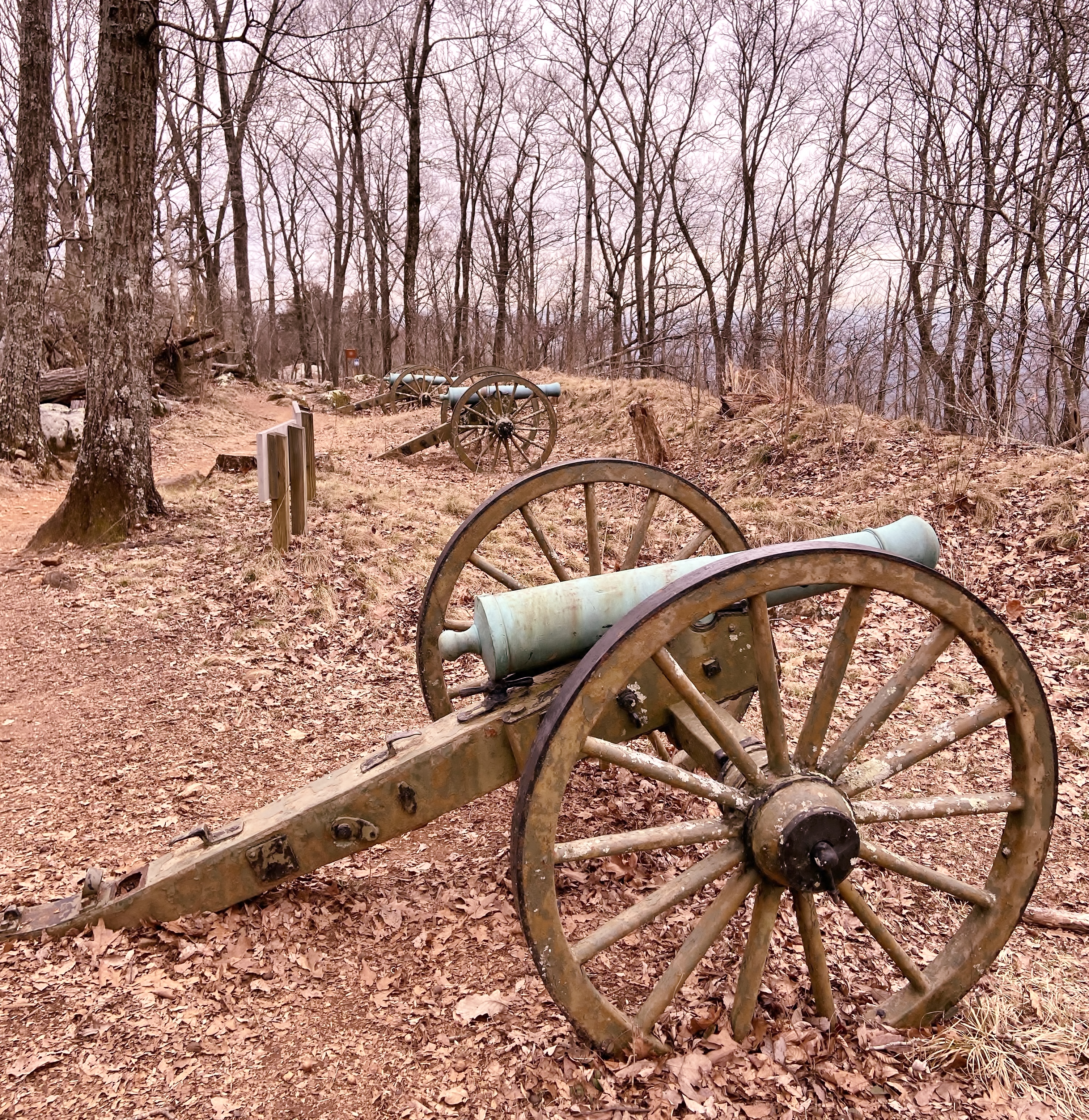 Time to get the blood flowing and that cardio level up! Therefore, after meet-and-greet at the Burnt Hickory parking lot, we'll hike up Pigeon Hill, then up Little Kennesaw to the summit of Big Kennesaw, then down the other side to the Visitor Center for a 10-minute water/potty break, and finally retrace our steps back up Big/Little Kennesaw Mountain and back to the Burnt Hickory parking lot.
The good news is that you may go at your own (fast) pace; the bad news is that you must finish this 6+ mile hike with 1800+ feet of elevation gain - within 2.7 hours to earn your credit. Full disclosure: There are several areas where you will navigate boulders and have to scramble over rocks so if you are recovering from injury, illness, or have mobility issues, this is not the hike for you!
I intend to hike at a moderately fast pace (<22min/mile) and will stop for two short water breaks (Visitor Center and Big Kennesaw) before returning to the Burnt Hickory parking lot.
Please plan to arrive 10 minutes early to allow time for parking, introductions, and the usual safety spiel.
Note: This hike starts and ends at the Burnt Hickory parking lot (see directions below)
a. This is a challenging hike so sign up only if you have recent D4 (or higher) experience.
b. The hike will start on schedule, except in rain or snow, which make it hazardous to navigate the rocky terrain.