Sat, Jan 6 2018 - Treks and the City - Civic Center, Woodruff Park, Centennial Park, Aquarium, Peachtree Center (View Original Event Details)



| | | |
| --- | --- | --- |
| Trip Leader(s): | | Kym |
| Participants: | | Kym, Brandon C., Lyn S, AmyEvans, Karen, Aaron Lee, Jenny C, Huiling, Marty G |



Write Up:
Who let the Dawgs out? Who who?
The Dawgs weren't quite out this weekend but the AOC was!
Nine freezing, but gung ho AOCers met for our 2nd trek in the city on this cold, cold morning. Temps were in the mid 20s when we met, and barely making it to the 30s when we ended our trek.
Despite the cold, we all enjoyed our trek through the city. We made our way from my office building in the Old Fourth Ward towards National Championship central. Roads were blocked off. Centennial Park was closed to the public for the day in preparation for the game. But that didn't stop us or all the football fans, who were out and about already celebrating, getting stoked for Monday night's game. Even those of us that weren't into football, were feeling the excitement. GO DAWGS!
The water fountain was frozen over at Woodruff Park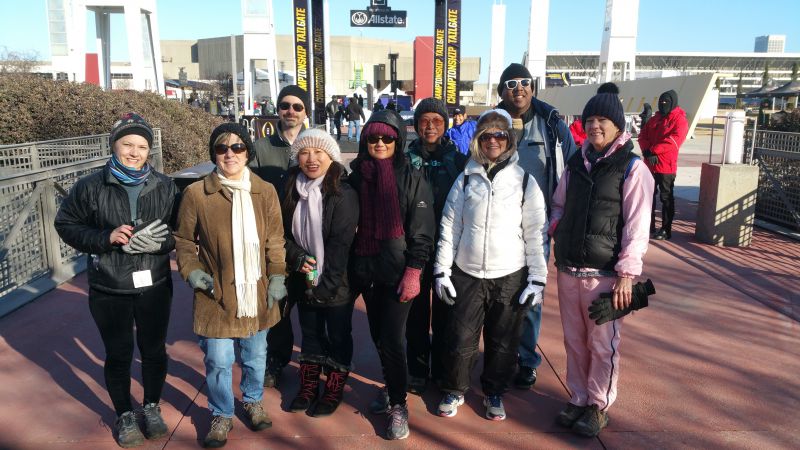 National Championship celebrations at the World Congress Center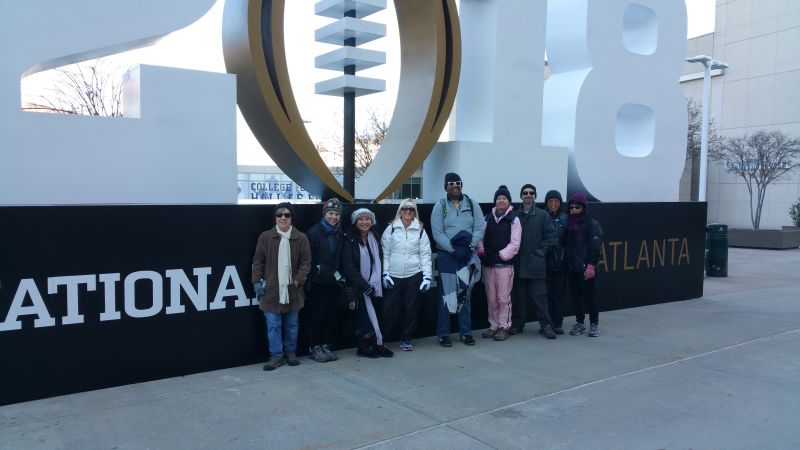 2018 National Championship - Go Dawgs!
---